Your best 'recruiting' tool
Employee retention and engagement makes companies much better positioned over competitors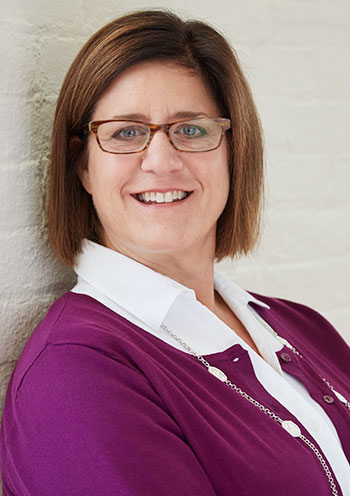 In 2014 I wrote an article about employee retention and engagement. At the time we were still coming out of the recession and the mindset of many leaders was, "Why actively work on employee retention? Employees should feel lucky to have a job." Fast forward to 2018 and oh how times have changed!
A Watson Wyatt Survey from a few years ago showed that 50 percent of companies have no formal retention strategy. Now is the time to develop a formal strategy so you don't find yourself another four years from now regretting not having taken action.
There are several actions you can take to put your regret into action. Let's get started:
• Recruiting, hiring and corporate values: Employee retention begins at the interview. Before the interview, be clear on the behaviors your organization values. If you hire someone that doesn't align/buy into those values, they will not stick around either by their choice or yours. So be sure to prepare questions that center around the key behaviors you need at your company.
• Opportunistic hiring: This isn't really a retention strategy but it's a solid strategy to consider when hiring. In your business travels you likely interact with a lot of different people and you will occasionally have the good fortune to meet someone who is just a rock star. They would be a dream to hire but you don't have a position open. I would challenge that you can't afford NOT to hire them!
• Onboarding: Employees are typically excited when they start a new job and want to put their best foot forward. But what if their computer isn't set up or the training they receive is sitting in front of a computer by themselves for hours? Think about it. Would this motivate you? Of course not. Its time to take a close look at your employee onboarding process.
• Keep in touch: When an employee accepts an offer of employment and is scheduled to start in one month, it's wise to stay in touch. Send a card welcoming them. Send emails periodically. In this difficult hiring climate, candidates are likely getting multiple job offers, so it's critical to differentiate your company from the rest.
• Follow-up: Hiring them and putting them through training is not enough. Check in with them and ask open-ended questions about their experience. "How can we improve the hiring and training process?" "What do you need to be more productive?" "What surprised you when you started here?" These are just a few examples of impactful questions you can ask.
• One size does not fit all: Many employers I've spoken with think the key to employee retention is pay raises and bonuses. That may motivate some employees, but not all.
When we begin developing an employee retention/engagement project with our clients we start by speaking with employees individually and asking them a series of questions to better understand their perspective on the workplace. Is the job what you expected? Tell me about communication with your supervisor, department, company-wide. Then we ask, what motivates you at work? What do you see for your career path here?
• I need to feel XYZ: A survey of nearly 2,000 workers throughout the United States found that the key drivers of employee retention include how they feel, including: feeling empowered to make decisions; trust between management and employees; opportunities for professional development and active encouragement of creativity
• Managers: An employee's departure sometimes stems from their relationship with their manager. Think about those employees in a supervisor/management position in your organization. Did you promote them to manager because they excelled in their pre-management role? Now how many of you gave these individuals the training and support to be successful in this new role? Effective managers can keep teams motivated, which helps with employee retention.
• Career path: According to Jack Wiley, executive director of Kenexa Research Institute, "People have a fundamental need to know how they are doing and what the future holds for them. It's simply part of who we are. Organizations that understand this and have the process in place to make it happen have an advantage over their competitors. Not only are they going to outperform their competitors, but they are building a more engaged and committed workforce."
Delise West, president and founder of Human Resource Partners, Dover and Concord, can be reached through h-rpartners.com or by calling 603-749-8989.