Young professionals ready employee recruitment effort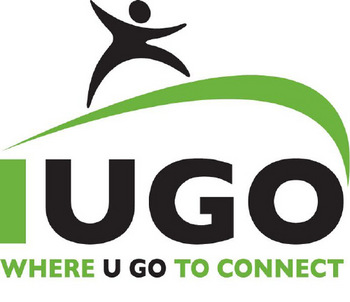 In the first program of its kind in New England, young professionals from the greater Nashua area will be teaming up with local businesses to assist them in attracting potential employees.
The Nashua IUGO young professionals networking organization will be launching its Ambassadors program in late September, working with such companies as AeroTek Staffing, BAE Systems and St. Joseph Hospital to showcase the attractiveness of living and working in southern New Hampshire.
"A number of companies rely heavily on attracting workers outside of New Hampshire and go to great lengths to present the best face of their company and the area to recruits," said Chris Williams, president of the Greater Nashua Chamber of Commerce and an IUGO steering committee member. "IUGO was looking for an opportunity to bolster or expand what those companies were already doing. We want to support their efforts by pairing local young professionals with their recruits."
Human resources staff from local companies will work in concert with the IUGO ambassadors by registering their potential candidates with the program. A meeting will be set up between the candidate, the HR recruiter and two ambassadors in a relaxed, social atmosphere where the ambassadors can tell their stories of why they enjoy living and working in Nashua and the benefits the area has to offer.
IUGO will reimburse the ambassadors up to $150, and the organization will then ask the recruiting firm to reimburse it for 50 percent of meeting expenses. Other program expenses are underwritten by AeroTek.
Williams said the ambassadors program is not just aimed at those companies looking for recruits outside of the Granite State. He said IUGO was very aware of the so-called "brain drain" of New Hampshire's college graduates leaving the state and of the University System of New Hampshire's 55 Percent Initiative in attracting young people to stay in the state.
"We also recognize that someone who lives, say, in the Lakes Region may know nothing about the greater Nashua area," he said. "For example, our ambassadors could work with St. Joseph Hospital and a candidate from Dartmouth College in Hanover."
The program also could serve to extend the limited recruitment dollars of small companies, said Williams.
"IUGO ambassadors could help just as much a small company as a large one, if not more so," he said. "A small company doesn't have a large HR budget. This is a real cost-effective way to expand their recruitment and marketing efforts," said Williams.
Williams said the ambassadors were chosen from IUGO's 900 registered members for their familiarity with the Nashua region and their ability to speak well to it.
"Our biggest concern was that companies would feel confident in turning over their candidate to us," he said. "Among the questions that came up was how to pair the ambassadors with the candidate, so we decided to always have two representatives, instead of just one, and to always have a man and woman."
Companies and their potential employees are not the only ones to benefit from the program. IUGO also stands to gain exposure to potential new members.
"It's a good win-win-win. Companies get assistance in finding new employees. The recruits gain a unique perspective of the area from the ambassadors and may have already made a new friend in the area if they decide to move to New Hampshire," said Williams. "This program is unique to New England. I haven't seen anything like it. I've done a cursory look in other parts of the country and didn't see one. I would love for it to become a model for other programs."
For more information on IUGO and the Ambassadors program, visit www.iugonashua.org.
Cindy Kibbe can be reached at ckibbe@nhbr.com.