Working Solo
What is the gig economy, and how does it work?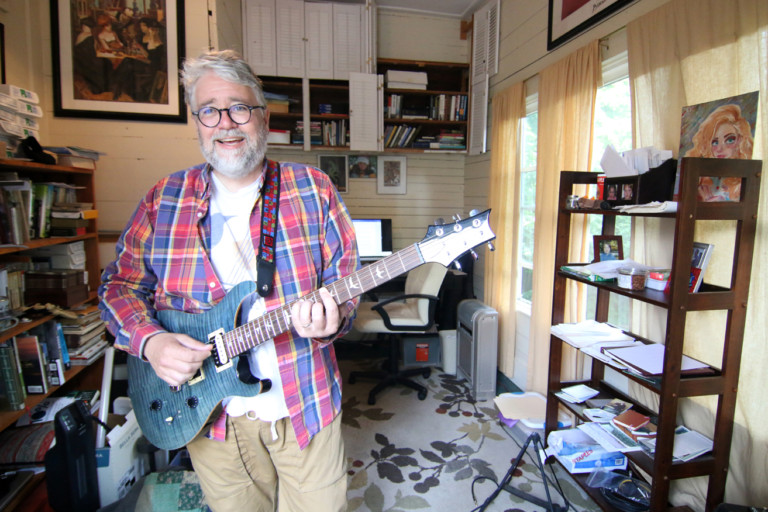 It's not your grandfather's economy. Employees can no longer count on joining a firm after high school or college and stick with it for 40 years. To thrive in a highly competitive environment with rapid changes in technology and customer behavior, businesses must be agile. Agility requires new business models and a new kind of worker.
Welcome to the age of gig work. Years ago, the word "gig" brought visions of musicians or stand-up comics shuttling and struggling from one bar or club to another. Today, everyone from recent college graduates to your son's third-grade teacher and your retired neighbor has entered the gig world.
Quite simply, the gig economy is made up of independent workers freelancing or contracting for short-term engagements and temporary positions. This contingent workforce of freelancers, consultants, contractors, solopreneurs and temporary employees is on the rise.
A gig can be as temporary as a 20-minute Uber ride to the airport or stretch out for weeks or months. New Hampshire's tourist economy makes it fertile ground for a variety of seasonal gigs. In summer, there is farm work, lifeguarding and construction. In the winter, there are temporary jobs teaching skiing or loading lifts at New Hampshire's many ski resorts.
While individual engagements tend to be short, many gigs lead to long-term relationships. That monthly column in your favorite magazine — there's a good chance a freelancer writes it. Countless bookkeepers and web designers gig for small businesses. They provide the expertise when companies are not large enough for a full-time specialist.
"Freelancers are an important part of our business model," says Mary Jo Brown, the president of Brown & Company in Portsmouth. Brown began as a solopreneur almost 30 years ago. Today, the strategic design company has 10 full-time employees and a large contingent of freelancers.
The company partners with freelance writers as well as consultants and artists with specific styles and areas of expertise. Along with their individual design talents, Brown & Company employees have strong project and team management skills, says Brown.
"Our model is a great bonus for our clients," says Brown. "Our approach allows us to tap into a large talent pool and still keep the project on track. Freelancers add depth to our in-house capabilities with an exciting mix of experienced, emerging and varied vision and talent."
Soloing by choice
While there is a lot of buzz around nontraditional workers, they are not easy to count. Self-employment statistics are a good place to start.
According to the U.S. Bureau of Labor Statistics, 15 million people or just over 10 percent of the U.S. working population were self-employed in 2015. New Hampshire comes in above average with almost 11 percent self-employment.
However, a contractor working for an agency will not appear in these statistics. A study by the National Bureau of Economic Research took a deeper look at contracting work to include staffing agencies. The research found that more than 16 percent of U.S. workers participate in flexible contract work as their primary job.
With stagnant wages, a number of people work gigs on top of a full-time job. Gathering data on these part-timers is more problematic. MBO Partners specializes in putting independent contractors and companies together. They estimate full and part-time independent workers at close to 41 million, more than 30 percent of the U.S. workforce.
A 2016 study by McKinsey & Company divides the gig economy into four segments. To determine who is who, the study looked at worker choice and full-time versus part-time employment.
The happiest solopreneurs are in it by choice and make all or part of their living with contract work. Contracting is a full-time job for free agents. These are the self-employed consultants, therapists, carpenters, barbers and hairdressers, just to name a few.
Casual earners take on gigs by choice to supplement their primary income. It's the animal-loving teacher who walks dogs after the last school bell. Some retirees take on gigs to stretch their Social Security checks. Remember that nice gentleman at the holiday craft fair, the one with the beautiful cutting boards? He's turned a woodworking hobby into a part-time gig.
Photo by Allegra Boverman
After more than 10 years in traditional work environments, Cathalina Lugumira, a single mother, is now a traveling nurse, which gives her more flexibility.
In contrast, a reluctant makes a living from independent work but would prefer a traditional job. A few years ago, I had an interesting chat with one of them. A checkout clerk at my local supermarket, she wanted nothing more than a full-time job with benefits. Instead, she was trying to make ends meet by juggling her part-time job at the supermarket with a gig cleaning offices and per diem work at a hospital. If they're lucky, reluctants eventually find permanent, full-time employment.
Finally, the financially strapped are forced to gig part-time because their traditional paycheck can't pay all the bills. Recent graduates may become weekend Uber drivers or tutor reluctant students. It's not that they want to — their entry-level jobs and salaries can't cover their hefty student loans. Minimum-wage workers may not have a student loan to pay off but they can't make ends meet on $290 a week. Chances are their car is too old to join Uber. Instead, they do odd jobs. They provide homecare to seniors, clean houses, mow lawns and anything else to make ends meet.
Financial pitfalls
Most happy solopreneurs and contractors agree the upside of this nontraditional work is the ability to make all or part of their living working on projects they love for clients they like. In many cases, they can also choose a schedule that best fits their needs.
For example, the software programming night owl can code until 2 a.m. and sleep in the next morning. Highly skilled, creative people are more likely to enjoy the independence and opportunities freelancing provides. Software programmers, musicians, graphic artists and writers all thrive in the gig world.
Writer James Buchanan has been freelancing for 20 years. "I count myself lucky to have found work that I enjoy, that I do well and that sustains me financially," says Buchanan. Along with writing and ghostwriting, Buchanan is the editor of Around Concord magazine. Much of his ghostwriting work is memoir, and he forms tight bonds with his clients.
Developing trust is paramount. He says, "People share some of their most intimate and vulnerable movements with me. They trust me to tell their stories in a respectful manner."
After more than 10 years in traditional work environments, Cathalina is now a traveling nurse and delighted with the switch. Working for an agency, she travels from one corner of the state to the other. While she has years of experience in elder care and dementia, traveling has opened up new opportunities in rehabilitation.
"Helping patients recover after major surgery or an accident is very rewarding," she says. "I love the variety," she adds. "Working with a wide range of needs is a terrific opportunity and challenge. There is always something new. It keeps me sharp." Her gigs generally last about three months.
Contracting gives Cathalina flexibility. As a single mother, she can work double shifts for a three- or four-day stretch while her son is with his father. When she's home, she can focus on being a full-time mom. Since Cathalina works with an agency, unlike many contractors, she does receive benefits.
For many, the biggest pitfalls in gig work are financial. While the hours may be flexible, in most cases, there is no such thing as paid holidays, vacation time or paid leave. If you don't work, you don't get paid.
In addition, as a one-person shop, most gig workers need to sell as well as deliver their services. Particularly in the beginning, successful freelancers are constantly pitching ideas and projects to both established and new clients. "At the start, you are just trying to find work," Buchanan says. "It's wonderful when you get to the point where the work finds you and it's work you want to do."
As for benefits, self-employed workers are responsible for their own insurance. That includes health, disability and liability insurance. If you are injured, worker's compensation does not come to your rescue. Social Security disability only kicks in if you expect to be out for a minimum of 12 months. As for liability, if food poisoning sends a catering client to the emergency room, you could be held responsible. In addition, you can forget about a 401(k); temporary employment rarely provides retirement benefits. Unless you plan to work forever, you'll need to create your own retirement savings plan.
Gig work is not for everyone. However, if you are creative and fiercely independent, like to choose your own projects and make your own hours, it could be for you.
---