Workforce study predicts Balsams will generate at least 1,000 jobs
2017 groundbreaking seen for first phase of redevelopment project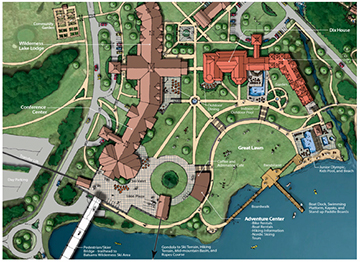 A newly released study forecasts that revitalization of the Balsams Resort in the northern New Hampshire town of Dixville will generate 600 construction jobs and at least another 400 when the facility opens.
The study, written by PolEcon Research of Dover, is the third and final report required by the NH Business Finance Authority before it begins considering a $28 million loan guarantee to Balsams developer Les Otten. It was funded through a $3 million loan recently given to Otten by Forward NH, an economic development program established by Northern Pass. The loan will be used to assist the Balsams through its design, permitting and financing phases.
According to the report, besides the 1,000 or so jobs forecast for the construction and operational phases, there is a potential that the project could create more than 1,500 jobs once buildout is complete, along with indirect jobs in the communities around Dixville.
The study also finds that there is sufficient available labor in the region to meet the staffing needs of the redeveloped resort and that the resort will actually increase the size of Coös County's labor force and raise the below-average labor force participation rate, especially among younger, working-age residents.
In addition, the study predicts that wages of the newly generated jobs will average more than $17 per hour.
InDepth NH.org recently reported that, besides the $3 million in Forward NH funding, Otten has received another $2 million in loans from Northern Pass.
In a press release, the Balsams said that ground is expected to be broken on the $160 million first phase of the project later this year. The first phase includes renovation of the historic Dix and Hampshire Houses, and construction of a new hotel, conference center, Nordic Baths and Spa and expanded ski area.