Workers' comp fee schedules OKd by NH House panel
Contentious proposal includes payment levels for medical procedures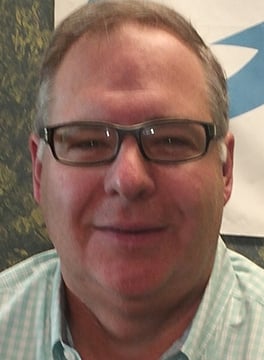 For the first time, a New Hampshire legislative committee has tied workers' compensation costs to a medical fee schedule determined by insurance data, though it does give the state Department of Labor the power to deviate from it in specific instances.
"It's a guideline, not a schedule," emphasized William Infantine, R-Manchester, chair of the House Labor Committee, which passed the measure on a 10-8 party line vote Thursday, minutes before deadline.
"This is a schedule. You can call it what you like, but it precludes the negotiation of contracts in free market," said Rep. Douglas Ley, D-Jaffrey.
"It's a classic compromise," said Peter McNamara, president of the NH Automobile Dealers Association, who has been spearheading a group of businesses organizations that have been pushing for control of workers' comp medical costs via fee schedules.
But it is a compromise that is only supported by one side. Medical providers and labor still oppose it and maintain that restricting provider payments will result in fewer doctors accepting patients, hindering workers access. That could, they warned, result in them going back to work later, increasing indemnity payments.
Aside from the budget, workers' comp reform has been a top priority of business groups. Although workers' comp rates have actually come down the last few years, thanks to lower indemnity costs, the percentage paid for medical costs in New Hampshire is among the highest in the nation.
Critics have pointed to a recent study that showed that medical providers charge more for the same medical procedure under workers' comp than other kinds of insurance policies. They also point to the fact that the current law enables providers to charge what amounts to be the sticker price for services, with no ability for an insurer to negotiate.
Both sides admit that latter provision in the law has to be changed, and before passing Infantine's amendment to Senate Bill 133, which originally was just a study bill on workers' comp, the committee unanimously backed an amendment by Rep. Andrew White, D-Lebanon, that would have required that payments be "reasonable," without defining the term.
If both sides couldn't work it out, it would be up to the Labor Commissioner to decide, with the burden of the poof being on the provider.
"It's a good first step, but it doesn't go far enough," said Infantine, whose amendment included but superseded the language in White's amendment. "The question is what happens next. The Labor Department needs some guidance."
Debate over data
The guidance in Infantine's bill is a fee schedule of 85 percent of the medical procedures put together by the state Insurance Department, averaging data from regular and workers' comp claims at both the local, regional and national level. It also specifies that the reasonable value for any code would be somewhere between 125 and 175 percent of that average, but in no case should the maximum allowed exceed the average amount of workers' comp claims in the state.
It also allows the Insurance Department to adjust the schedule the following year if some fees limit access.
Then the labor commissioner "shall" use that schedule to set the maximum fees, though it could consider three other factors: catastrophic injury (for which the treatment is often more expensive); practice type (a new treatment that works); and geographical location (to account for different medical costs throughout the state.)
Despite all the nuances, "this inserts a fee schedule," said White. "'Shall' is not a permissive term. You can put lipstick on a pig, but it is still a pig."
Ley criticized the workers' comp data as incomplete, since it is voluntarily collected by the National Council on Compensation Insurance, a nonprofit trade organization of the insurance industry, and it doesn't include the self-insured, which could be about 40 percent of the market. Ley also emphasized that the data could not be verified.
Supporters of the bill said that experts told them that complete data would not make much difference. As for the credibility of the data, "Yes they do sell it, but no one should try to question a company that is in 36 states and has been above reproach," said Infantine.
This isn't the first time fee schedules have been proposed this session.
The House Labor Committee retained House Bill 477, sponsored by House Majority Leader Jack Flanagan, R-Brookline, which would have mandated a fee schedule tied to health care costs, but also would have increased indemnity payments from 60 percent of a worker's wage to 66 percent, the percentage most states pay.
The Senate Commerce Committee considered SB 3, which originally also contained fee schedules, but was amended by Senate Majority Leader Jeb Bradley, R-Wolfeboro and ditched the schedules.
The next step for SB 133 is to go before the full House next week, and then, at the end of June, it has to survive a committee of conference with the Senate, which has yet to accept fee schedules. And there is the threat of a veto from a Democratic governor.