'Women's Rights' survey gives New Hampshire poor grades
State ranks near bottom in income gap, minimum wage job disparity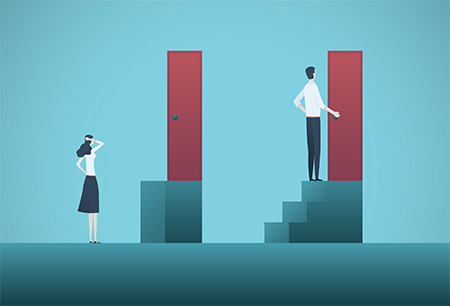 New Hampshire fares pretty poorly in a recently released WalletHub survey of the "Best States for Women's Rights."
The Granite State ranks 32ndoverall in the survey, but near the bottom – 48th– in the "Workplace Environment" category, which takes into account such factors as income disparity, disparity in share of executive positions, disparity in share of minimum-wage workers, entrepreneurship and disparity in average number of work hours.
In fact, according to WalletHub, New Hampshire has the 48thworst male-female income gap in the nation, behind only Utah and Wyoming. And in the state, along with Missouri, Alabama, Mississippi and North Dakota, the percentage of minimum-wage workers who are women is the most disproportionate in the country.
New Hampshire also ranks 38thin "Education and Health," which includes such factors as disparity in advanced educational attainment, disparity in math test scores and disparity in doctor-visit affordability.
On the brighter side, the state was ranked 14thfor "Political Empowerment," which includes disparity in share of lawmakers in U.S. Senate, disparity in share of lawmakers in U.S. House, disparity in share of lawmakers in state legislature and disparity in share of state-elected executives.
For more information, visit WalletHub.