Wireless technology for business owners
Tips to enhance and optimize mobile business strategy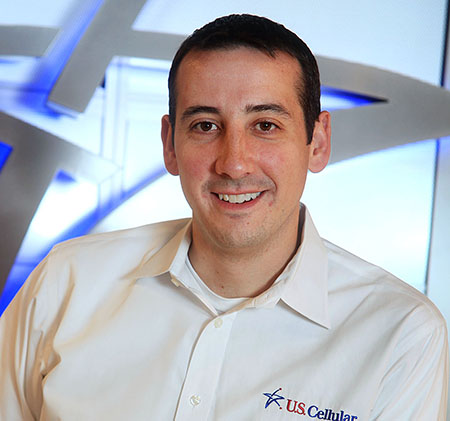 Tech-savvy business owners have become increasingly reliant on devices such as the iPad Air 2 and the Samsung Galaxy S7 to increase productivity and profitability, while staying connected with customers and employees. In fact, a recent report predicts the number of users integrating mobile into their business strategy will increase by seven percent in 2016, and mobile-based payments in the U.S. are expected to reach $142 billion by 2019.
The use of wireless technology for business operations is a growing trend, designed to meet consumer demands and create a holistic customer experience. According to a recent U.S. Cellular survey, more than half of smartphone owners utilize their devices to shop online, while another report found that one-fifth of users go online "almost constantly." Across all industries and company sizes, mobile technology is becoming essential to customer engagement and product management.
Mobile technology is redefining the way business is conducted, simplifying such complicated processes as bookkeeping, while enhancing interactions between businesses and customers. Popular mobile tools make day-to-day business easier than ever.
Here are some tips and recommendations to optimize business and build customer relationships:
• Stay productive on the go. Share, sign and review documents with DocuSign and store information securely on Google Drive. Stay connected to company developments and staffing wherever, whenever with TSheets Time Tracker, an app that allows managers to monitor employee time and location remotely.
• Engage mobile marketing. Design a dynamic website with mobile-specific content and ensure that it's user-friendly. List the company location on Google with up-to-date hours and contact information so the business is easy for others to find from the palm of their hand. Make a Yelp business profile and use social media site such as Facebook, Twitter and Instagram to connect with customers and increase visibility.
• Offer wireless payment options. The Universal Square Reader transforms mobile devices into credit card terminals so business owners can process transactions anywhere, at any time.
• Track sales, operations and products. Manage inventory with Goods Order Inventory Pro and review of financial statements and invoices with the QuickBooks app. Discover the best mobile app specific to a particular business industry, ranging from farming to food service. Mobile users working in agriculture depend on apps like FarmLogs to enhance crop production, while restaurant owners rely on Nowait Host to keep track of reservations.
Matt Kasper is director of sales for U.S. Cellular in New England.