Winter warms up Unitil's earnings report
Company reports $13.6 million net income for first quarter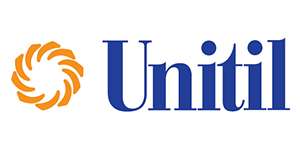 A cold winter meant a hot earnings report for Unitil Corp.
The utility earned a net income of $13.6 million, or 98 cents a share, in the first quarter – an increase of about $1 million over last year – according to the company's Thursday morning earnings report.
There were 4 percent more heating days in the first quarter of 2015 than 2014, and natural gas sales rose as more residences and businesses switch from other fuel to gas. The big boost in gas sales was from residential, which rose 9.6 percent, while commercial sales went up about 5.5 percent.
Electricity sales were nearly flat, up only 0.3 percent, mainly because of a 2 percent increase in commercial usage and a 1.6 percent decline in residential.
Unitil doesn't make money on the price of fuel – that just gets passed along – so don't credit (or blame) recent electric rate hikes, now the subject of a NH Public Utility Commission investigation.
Its money is based on the allowed rate of return for distribution, which also went up.
Robert G. Schoenberger, Unitil's chairman and CEO summed it up in the earnings release:
"Sustained customer growth in our natural gas business, a successful regulatory agenda and a cold New England winter resulted in a strong first quarter for our company."
Unitil rewarded shareholders with another quarterly dividend of 35 cents a share, bringing the annual dividend rate to $1.40.
Last month, the company disclosed that it was rewarding Schoenberger and four other top executives as well. Schoenberger himself earned $3.2 million, an 84 percent increase over the $1.7 million he earned in 2013.