Why New Hampshire needs a new Secretary of State
Bill Gardner's record on election administration, transparency and business services leaves much to be desired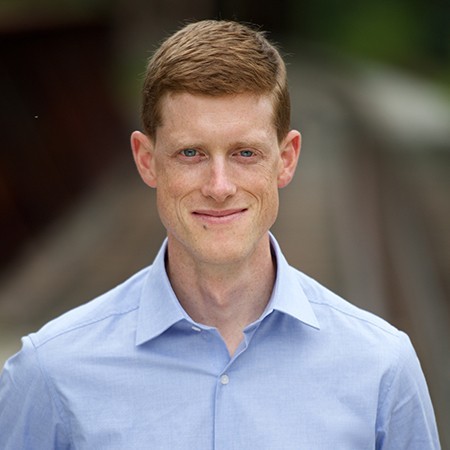 For years, I have worked with Democrats and Republicans to bring New Hampshire elections more in line with our civic ideals. We have introduced legislation to end corporate funding of political campaigns; replace partisan gerrymandering with an independent redistricting commission; and protect the voting rights of every U.S. citizen living in our state.
For years, the person best placed to enable such nonpartisan reforms has either stood by or stood against needed changes to our 20th century status quo. Secretary of State Bill Gardner, revered when it comes to defending our presidential primary, has failed to adequately defend other elements of our democracy. What's more, his record on election administration, transparency, and business services leaves much to be desired.
After serving New Hampshire well for much of his 42-year tenure as Secretary of State, Mr. Gardner chose to support partisan attempts to restrict the voting rights of students and low-income citizens beginning in 2012. Thanks in part to his testimony and personal prestige, Senate Bill 3 and other voter suppression measures passed the state Legislature along party lines, only to be held up in the Courts or struck down as unconstitutional. This despite the fact that the Secretary of State praises the integrity of New Hampshire's elections and has found no evidence of systematic voting irregularities.
When invited by President Trump to join the now-discredited "Election Integrity Commission," Mr. Gardner signed on against the protestations of New Hampshire's congressional delegation. Although his stated intent included defending New Hampshire against false claims of voter fraud, the effect of his decision was to lend much-needed credibility to a partisan crusade of voter suppression whose purpose was evident from the start.
And when called by legislative committees to testify on campaign finance reform in recent years, Secretary Gardner has delivered lengthy histories of elections in New Hampshire yet withheld his support of changes that would apply 21st century standards of ethics and accountability, such as limiting corporate contributions, empowering small donors, and closing loopholes that violate donation limits. Without his support, those measures stood little chance of success. His record on partisan gerrymandering is no better.
In addition to these policy choices, Mr. Gardner has in recent years failed to keep his office up-to-date in the changing world of election administration, business services, and corporate accountability. When it comes to the ordinary duties of Secretary of State, including managing elections during blizzard events, delivering efficient business incorporation and record-keeping services, and collecting and disclosing campaign finance reports, Mr. Gardner's record falls short.
As the co-owner of a business in New Hampshire, I have struggled to find needed information on a website that appears a decade or more out of date – far behind those offered by other Secretaries of State, never mind the private sector. The experience was much the same when researching scanned, handwritten campaign finance and lobbying reports online.
As a 2016 candidate for Executive Council, I readily agreed to use the Secretary of State's long-awaited (optional) online campaign finance system, only to encounter one technical error after another when I filed campaign reports. My repeated attempts to resolve the various issues by email and phone were made more difficult when calls were not returned and the official email account was full.
I doubt I was the only candidate to be frustrated in my attempts at transparency or to have my filings posted "late" on account of a malfunctioning system. In the era of self-driving cars, these issues should have been resolved long ago.
On Wednesday, New Hampshire's 24 state senators and 400 representatives will have the opportunity to choose a different course for our state. Mr. Gardner's opponent, Colin Van Ostern, has addressed many of the operational deficiencies evident at the Secretary of State's office and brings the business management experience to make good on his agenda of accountability, modernization, and reform. I urge state legislators to let Mr. Garner retire after 42 years of often honorable service and finally bring the Secretary of State's office into the 21st century.
Dan Weeks of Nashua served as executive director of Open Democracy, a nonpartisan government reform organization in Concord.