Why leadership counts
A comparison of the styles of the president and NH's governor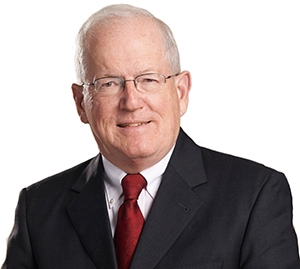 Watching recent events transpire, and certainly there has been too much tragedy, national disaster and senseless violence, points out the importance of leadership, both in substance and style.
On several occasions, Gov. Chris Sununu has been at events in person where his warm and exuberant personality and obvious vigor and intelligence have been on display close up. Ever enthusiastic, Sununu speaks off the cuff and without notes, often with self-deprecating comments about his inability to speak concisely or to stay within time limits. However, his refreshing style and mastery of the message he wants to deliver is impressive.
At a New England Council event at the Bedford Village Inn on a recent Tuesday morning, Sununu displayed this style before a capacity crowd. More important was the message of inclusion and the need to get all participants in the process, regardless of party, to work together to get things done.
Sununu is an able salesman for the state, and referred to a humorous incident, which he had recounted at another event, which occurred when he recently visited Quebec to try to attract businesses move to or open additional operations in New Hampshire.
He reported that the interpreter, translating his message into French, halted her translation and said to him, "Excuse me governor, but I think you misspoke. You said there was no income tax in New Hampshire, and that cannot be so, so I did not want to translate it."
Sununu, amused, assured the translator that there was no such tax here, and the translator indicated that perhaps she should move to New Hampshire!
Whether one agrees with all the substance represented by such remarks, the ease and humor with which Chris Sununu delivers them makes his message come across in a very effective and positive way.
New Hampshire almost always affords governors at least a second two-year term, and Sununu has announced already his intention to seek one. Potential Democratic opponents seem wary of taking him on, and one, Executive Councilor Andru Volinsky, has announced that he will not. The only thing that would seemingly threaten Sununu's reelection would be a Democratic wave in 2018. That might happen because of the leadership style of another officeholder, Donald Trump.
President Trump has a style that largely defines him. Unfortunately, in responding to most criticisms, Trump is defensive, making the issue always about him.
His reaction to the aftermath of the hurricanes hitting Puerto Rico, a unique disaster, is instructive. When the mayor of San Juan expressed frustration, the president responded in a tweet that seemingly criticized both the mayor and the people of Puerto Rico.
Communicating by tweet has become a hallmark of the Trump presidency, and he would be well served by heeding the concise advice of U.S. Sen. Lindsey Graham, who, when asked what advice he would give Trump about tweets, said, "Shut up."
Trump's problem is that when he performs well, such as in connection with the Houston floods or Las Vegas massacre, his critics give him little slack since they are used to the other kind of communication.
Trump has little to show for his nine months in office, having been unable to make a convincing argument for repeal of the Affordable Care Act, due largely to an inability to work with Congress, which itself is unable to function because of the inability or unwillingness of the leaders of both parties to forge compromises.
Recently, Trump announced a tax reform package with great fanfare. It promises to simplify the tax code, reduce taxes and stimulate the economy. Estimates are that it will add $2 TRILLION-plus to the national debt. The thought is that Republicans will try to force this through Congress without the normal give-and-take, hearings, etc. At a recent reception in New London, Bob Bixby, the head of the Concord Coalition, lamented the fact that neither party seems to pay much attention to the debt and deficit.
Meanwhile, the parties debate who will be the big winners, the wealthy or the middle class, but no one seems to be talking to each other, or trying to compromise while looking out for the long range good of the country.
Watching all this, and comparing leaders and leadership styles, is instructive … and scary.
Brad Cook, a shareholder in the Manchester law firm of Sheehan Phinney Bass & Green, heads its government relations and estate planning groups.