Why create a new disaster by reacting to this one?
Lessons from the Columbia Gas explosions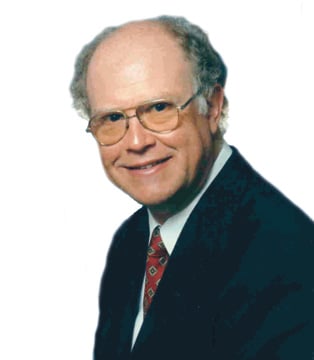 No doubt you've heard of the horrific Columbia Gas explosions and fires just south of the New Hampshire border in Lawrence, Andover and North Andover in Massachusetts. Over 8,000 families need alternative housing until natural gas is restored to their homes.
No doubt Columbia Gas made tremendous errors creating the disaster and in estimating how long the repairs will take. This was an election year, and the local political leaders are doing their best to increase the pressure on the gas company. Ironically, too much pressure (gas pressure) is what caused this disaster in the first place. Does anybody really think increased pressure on the company is the way to fix it?
Columbia Gas announced they would miss their Nov. 19 deadline for completing repairs and expected to get residents back in their homes by Dec. 16. Of course, this is creating a firestorm of criticism.
I feel sorry for the residents and businesses adversely affected, but if I were one of them, as inconvenient as it might be, I'd want the gas company to take the time to do it right. When we're in a hurry, we take shortcuts. We don't double-check as we should.
Years ago, I was waiting to board a plane that was delayed for a mechanical problem. The pilot was in the terminal and the maintenance supervisor approached him to describe the problem and explain it would take a couple of hours to fix. Without hesitation, the pilot replied, "Take your time and do it right; we don't want to die tonight." It was late, and I was dead-tired, but I agreed with the pilot. There are just some things you don't want to rush.
I know, temperatures are dropping and the weather is getting cold. Nobody wants frozen pipes. The workers doing the repairs are working long hours in cold weather. I can't help but wonder if the numerous critics have ever tried that sort of thing. Fatigue comes sooner and clouds judgment quicker.
I'm not defending Columbia Gas; from what I know, what they've done is indefensible. The Massachusetts attorney general is after them. Additionally, there are several lawsuits that ensure they'll be suitably punished. Rather, this is a plea for sanity: you don't want to create the next disaster.
I can remember a project I did for a startup in Silicon Valley. They had an incredible product, which pushed the envelope by orders of magnitude. There was literally no competitor that could even come close to matching their performance, and everybody wanted their products.
Unfortunately, they had a massive reliability problem, and 100 percent of these devices had to come back to the factory for repairs. They all failed after differing lengths of service, but always within the warranty period. Their customers were very upset, and this problem was costing a fortune.
The CEO met me in Waltham for dinner. He was out here to meet with a very upset customer. We met at 8 p.m. on a Sunday night, and he took a half dozen phone calls during dinner. This guy was under real pressure, and he wanted to know how long it would take to fix the problem. He said it couldn't take more than a couple of days because the customers were ready to kill him.
I reminded him that I hadn't even been to his factory and had no idea what was causing the returns, but it was likely that in their haste to meet their shipping schedules, they were taking shortcuts that were coming back to haunt them. He didn't like hearing he couldn't solve the problems using the processes that created them.
I didn't hear anything for a couple of days, and then they wanted me yesterday. Well, it took a couple of months, but we got the returns rate pretty close to zero, and I showed them how to keep improving the quality of the process.
Nobody wants to tell customers with ready money that they'll have to wait. And, of course, no one wants to tell people that are out of their homes that they'll have to wait longer than originally promised. Even so, the first disaster was already too painful; do you really want a second one?
Ronald J. Bourque, a consultant and speaker from Windham, has had engagements throughout the United States, Europe and Asia. He can be reached at 603-898-1871 or RonBourque3@gmail.com.