White Mountains 3Q income triples
So far this year, net income has doubled for the insurance conglomerate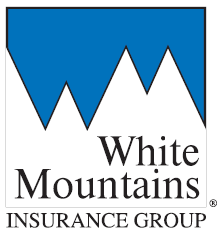 White Mountains Insurance Group, the insurance conglomerate run by a handful of executives in Hanover, posted a net income of $57 million ($9.26 a share) in the third quarter, about triple the amount it earned during the third quarter of 2012.
That brings net income this year to $204 million, or $32.83 a share, nearly a 50 percent increase.
That may seem like a lot of money, but this is a company with about $12.3 billion in assets, including some $411 million in cash. After liabilities shareholders have about 3.8 billion in equity in the company.
Indeed, White Mountains has so much money it is trying to decide what to do with it.
"We remain active but patient in looking for opportunities to deploy our capital," said Ray Barrette, chairman and CEO.
Profits fluctuate a lot in the insurance business, but by its own measure, the company's book value was equal to $622 a share at the end of the quarter, up 2.8 percent for the quarter and 5.9 percent since the beginning of the year.
White Mountain has two main subsidiaries — OneBeacon and Sirius Group. Sirius had to pay out $31 million in catastrophic losses, more than half of which was from a hailstorm in Germany and about a fifth due to flood loses in India. But that's less than the $45 million paid out in 2012, mostly used to play claims due to the drought in the Midwest.
Thus far, HG Global/BAM – the company's new municipal bond insurance business — has produced little income, but that's partly because it's a mutual company not really owned by White Mountains but by its members. However, White Mountains capitalized it, so for accounting reasons, it must be included on the company's books.
The new venture's market penetration is now over 42 percent, insuring some $3.4 billion in bonds. It is now licensed to operate in every state but one.