When things were more civil
New justice's swearing-in ceremony recalls better times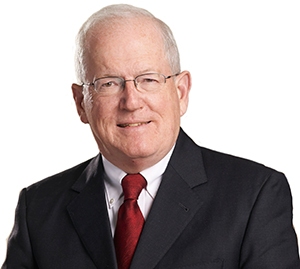 On Aug. 8, the ceremony marking the swearing-in of the newest NH Supreme Court justice, Anna Barbara (Bobbie) Hantz Marconi, took place at the Supreme Court in Concord. The ceremony's tone, attendance and substance recalled better and more civil times in New Hampshire and in American politics.
Attendance at the ceremony included all present Supreme Court justices, judges from the federal district court, bankruptcy court, lower state courts and present and former elected officials, former judges and prominent New Hampshire citizens as well as Marconi's family.
Bobbie Hantz, as the new justice is commonly known, represents much of what is good in New Hampshire. Unanimously confirmed by the Executive Council after her nomination by Gov. Chris Sununu and recommendation by his Judicial Selection Committee, Hantz has a background that commends her for this office.
A graduate of the University of New Hampshire, Hantz went to work in business and politics, working for a prominent Nashua developer, John Stabile, in his business and also serving as executive director of the state Republican Party.
Going to law school somewhat later than usual, she successfully completed that task and clerked for the Maine Supreme Judicial Court before joining Sheehan Phinney Bass & Green as a new lawyer. (It is somewhat sobering to see a lawyer that I hired become a Supreme Court justice!)
Between stints at Sheehan Phinney, Hantz worked at Gottesman & Hollis, a smaller law firm in Nashua.
What distinguished the ceremony was the nonpartisan, friendly and collegial atmosphere. Chief Justice Linda Dalianis began the ceremony with lighthearted remarks about characteristics of the new justice as well as the importance of the office to which she was about to be sworn in.
Recalling stories about Hantz making lists of things she had already accomplished to show how efficient she was and how she, as a cat lover, sought to trap stray cats in her house, Dalianis indicated that both might aid Hantz in her work as the most junior justice on the court.
Governor Sununu, always optimistic and enthusiastic, commended Hantz but also saluted others in attendance including the judges as well as retired Chief Justice John Broderick, a prominent member of the other political party, whose work for mental health has brought much attention to that important work.
Hantz is the 108th justice of that court, but only the third woman — Dalianis having been the first and Justice Carol Ann Conboy, whom Hantz replaces, having been the second.
Prominent women in the audience included former House Speaker Donna Sytek and the dean of retired executive councilors, Ruth Griffin of Portsmouth, both close friends of the new justice and trailblazers for women in New Hampshire.
In her remarks, Justice Hantz-Marconi was both serious and whimsical about the path to her new role, the importance of "remembering where I came from," and the serious responsibility of having to make final decisions on people's cases, fortunes, freedom and the meaning of the law as written by the Legislature.
Hantz and other speakers paid tribute to her 91-year-old mother who could not attend but who was watching the ceremonies from her home in Exeter.
Following Hantz's remarks, retired Justice Robert W. Clifford of the Maine Supreme Judicial Court, for whom Bobbie Hantz clerked after law school, described his respect for her and her contributions to his service as a judge.
Susan Zeller, now Vermont's chief financial officer, told how she and Hantz became best friends while working for H.J. Stabile & Son, John Stabile's construction company in Nashua. Stabile, himself a former state senator, proudly watched his former employees. Zeller told humorous stories about Hantz's organizational skills on camping trips, surviving ice storm power outages and other remarks.
Tribute was also made to Hantz's husband, Geno Marconi, who heads the NH Port Authority, and other family members watched proudly, as did Hantz's former colleagues.
In her closing remarks, Justice Dalianis pointed out the long tradition in the NH Supreme Court, as well as other high courts, of strict seniority, indicating the seat at the far right of the court (as the audience faces it) where Hantz-Marconi would sit and presented her with her nameplate, noting that her name was the longest of any judge and therefore required two lines on the nameplate.
The camaraderie, good cheer, bipartisan nature of things, New Hampshire history in the room and reminder of what a small state we live in all served as a reminder of how things should be and how politics and public life should work.
Brad Cook, a shareholder in the Manchester law firm of Sheehan Phinney Bass + Green, heads its government relations and estate planning groups.