When employees give management an annual review
The result can be honest, healthy communication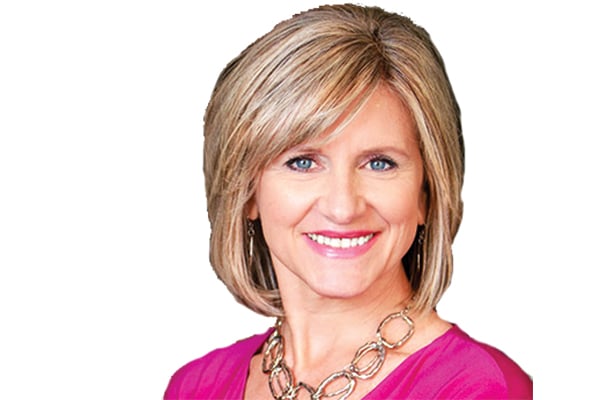 Managers, are you ready, willing and able to sit in the hot seat? Do you work for one of the few companies that invite employees to write a review regarding your performance?
While this practice is not the norm, the information revealed can be beneficial to all parties: the employees, the management team and the company as a whole.
If your employees gave you an annual review, what would it look like? If you don't know where to begin, look no further than the template you use for your own valuable workers. What you expect from your staff, you should expect from yourselves. Great leaders not only welcome honest feedback from their employees but also encourage the practice and use the information to better themselves, the management team and the company itself.
Successful companies know the importance of healthy communication. They are also more likely to practice open two-way communication than companies who expect their employees to follow their demands and procedures without allowing questions or input. The latter companies miss the opportunity for employees to share their thoughts, especially constructive criticism.
Being able to receive positive and negative feedback in a kind, professional manner and then using that information to better the company will result in sustained growth. Positive feedback reinforces what is working well and motivates staff to repeat those actions. Negative feedback helps to identify areas that are likely costly for the employer, potentially uncomfortable for the employees, and helps to identify potential behavior problems.
A healthy dose of honest two-way communication should be the norm in every company. Here are some of the benefits:
• Helps employees feel valued
• Improves employee morale
• Reduces costly employee stress and turnover
• Aids in identifying problems so they can be quickly resolved
• Allows management to more easily recognize positive leadership qualities in their employees
• Improves the public image of the company as a preferred employer
Too often, employers use annual reviews as an opportunity to address negative issues that have been avoided due to the challenge of having uncomfortable conversations with employees. This is a red flag that positive, open communication may be absent in some or all areas of your workplace.
Think about it from your employees' view: They've worked hard all year and want (and need) to hear positive feedback. Are you giving them the feedback they need to be better employees? This is not to say that every review needs to be "flowers and rainbows," but healthy companies focus on dealing with negative situations when they occur and work quickly to get back on a positive path.
This teaches your employees to do the same and creates a win–win situation for all parties.
Encouraging employees to share their thoughts and ideas freely enables staff to feel secure, which enables the brain to better reach its creative potential, thus inspiring employees to be more productive.
Studies show that 50% of employees leave due to not having a healthy business relationship with their direct supervisor. As humans, when a situation becomes too stressful, we go into fight-or-flight mode. When we opt not to fight, or fighting doesn't work, we flee. This happens all too often in the workplace when the employee/supervisor relationship reaches a breaking point.
Most of these situations likely involve unhealthy one-way communication. In addition, if upper management encourages employees to be open in their communication, but the direct supervisor negates that possibility, healthy communication can't exist. Likewise, if supervisors are encouraging employees to share their feedback, but upper management sends a different message, employees will be likely to protect themselves and not share what is on their minds. Employees need to believe the environment is safe before taking the risk of sharing their true thoughts on countless work topics.
Allowing employees to (in essence or literally) give supervisors an annual review gives management a glimpse into what workers experience in their daily workplace. These realizations are a golden opportunity for employers to update and improve how reviews are conducted. Creating a standard practice and culture of constructive two-way communication among all employees will set the stage for sustained growth and company success. And isn't that what management should want for their company and their employees?
Carol Phillips of Manchester, a nationally known health and wellness expert, is author of "52 Simple Ways to Health" and host of "Ask Coach Carol" on WTPL-FM. She can be reached through her website at HealthDesignNH.com.