What's happened to the art of listening?
Being misunderstood or misquoted is always a possibility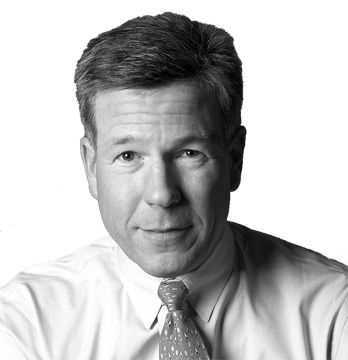 I am indebted to a committed team of colleagues and an expanding and disciplined cadre of clients for inclusion in the Barron's list of top financial advisors again in 2013.
Along with the recognition in a recent issue of the publication, there was the typical cameo interview about our investment discipline and market trends. Though I consider myself fairly adept in helping the media, this particular piece did not reflect what I expressed. Though the writer had achieved national prominence for his writing on international macroeconomic issues, I had hoped to stress a subtle and potentially important element of our investment discipline and our practice's focus on investment tax planning.
Few doubt that higher taxes are on the horizon, and I had hoped to help the typically sophisticated readers of Barron's understand that delicate alterations in both asset location and asset allocation could have profound long-term impact for investors. Nationally, the financial press has posted very little on the importance of tax-efficient investing – not very intriguing, I guess. But with an aging demographic of boomers tapping into their nest eggs, the potential for higher taxes, and taxes as the largest expense of our lifetimes, I know it will be a significant issue for most investors in the future.
Sadly, the piece reflected neither my views nor little of what I actually said. Though Barron's is well known for its excellence, this piece missed the mark so that friends, clients, and even one stranger contacted me and their collective commentary was "I know you and you would never say that."
The good news in this is that my clients understand our brand on tax-efficient investing. Even better news is that Barron's promptly corrected some of the issues (though not all) of their interpretations and validated my trust in a publication that is respected worldwide.
Like many veteran business professionals and financial advisors who deal with the media on a regular basis, being misunderstood or misquoted is always a possibility, and the probability increases with frequency. I'm sure some of you have had the experience of being interviewed on a complex topic in your field of expertise or being asked to comment as an expert on the breaking news of the day to provide history and a professional perspective. You finish the interview thinking one thing, and then you are surprised to see your answers reduced to a paraphrased sentence or paragraph that captures the spirit of the content, if not the exact words.
You might even see a quote that was true in sentiment and spirit but not in exact wording. We all know the famous quote attributed to detective Sherlock Holmes – "Elementary, my dear Watson" – but what most don't know is that those words were never written by Sir Arthur Conan Doyle in any of the mysteries printed. The line was added later as dialogue for a movie script.
The point is that Doyle never wrote them, but it was no violation for Holmes' character to say them in a movie — a new need for a different medium.
Paid the price
As someone who has regularly interfaced with the media over the past few decades and counts many friends and even my talented brother-in-law as esteemed and award-winning journalists, I understand the parameters of what a writer needs for his or her story. We all hear and decipher things differently. We even think we share a common frame of reference. We sometimes believe we understand what the other is saying. Writers have a job to do, an editor to appease, and the publication has ad space to sell.
When I speak to the media or write my regular column, I have a long list of compliance guidelines that cannot be ignored (including submitting this column for clearance by our compliance department). Being as crystal-clear as possible within those guidelines is not merely a goal of mine. I am legally bound to them. One sometimes ponders if, in the media frenzy of our current world, quantity doesn't occasionally eclipse quality in journalism.
My most recent journalistic experience may be symptomatic of another trend – the degradation in the art of listening. The reason that listening is the most discussed communication skill is a simple one – we are lousy at doing it well. Though I was well aware the Barron's reporter had a deadline and other personal and professional commitments, I did not engage in "active listening" as I typically do, and paid the price in the end.
Frankly, I was even a little wounded to be misquoted in a publication I trust. It was enough to make me say "Beam me up, Scotty," but that would be an incorrect quotation. The actual line from the 1960s television Star Trek was, "Scotty, beam me up." Sometimes the variation works fine if it doesn't stray from its essential meaning.
So let me be crystal-clear: I believe tax planning will be a critical element for all investors in the future.
Tom Sedoric, managing director-investments of the Sedoric Group of Wells Fargo Advisors in Portsmouth, can be reached at 603-430-8000.