What we learned on a tour with travelers from around the world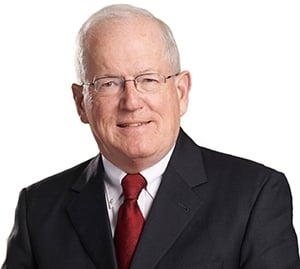 My wife and I had the good fortune to travel to Europe for three weeks over Christmas and New Year's, visiting many places we had not previously seen and meeting folks from around the world who had an interest in doing the same.
Our first stop was Strasbourg, France, about a week after a terrorist shooting, which disrupted and traumatized that lovely city, in the midst of its Christmas celebrations and extensive Christmas markets. Security was tight, with military and police with automatic weapons patrolling everywhere. The mixture of celebration, bright lights, markets and reminders of terror was sobering.
Also in Strasbourg is the European Parliament, which has 770 members who speak 24 four languages. It made us wonder how they get anything done, which apparently they do.
Munich, Germany, home of BMW, is a wonderful, modern city, but the echoes of what happened there in the 1930s and '40s cannot be escaped, with exhibits in museums and tourist destinations that remind everyone of what Hitler did and what the effect of that was.
In Munich, we joined a tour of people from all over the world. Residents of the Philippines, Malaysia, Australia, South Africa and a few from the United States and other countries, traveled together for 10 days, to Prague, Bratislava, Budapest, Vienna and Salzburg, before returning to Munich for New Year's Eve.
Going all over central Europe with this group, all united by the English language, no matter what their native tongue, was instructive. They all got along. They all were interested in learning new things and seeing new sights, and they all were respectful of the others and their cultures.
Going across borders that formerly were the dividing line between Communist and non-Communist countries, without going through customs and without incident, reminded those who had experienced life before the fall of the Iron Curtain how fundamentally things had changed.
Being in the European Union meant ease of travel, a mostly common currency and a sense of unity. However, the fragility of that unity, and its short duration, was clear from the current Brexit talk as well as reports of the attitudes of the heads of several of the small countries, newly nationalistic, who are anti-immigrant and resentful of changes in their historic borders.
For those from a large country surrounded by oceans, the small size of European countries was brought home, as we went through several in a single day, at least once. Why so many people there speak several languages became apparent, as it is common for people, like our coach driver, to live in one nation, and work in another! Their ability to understand others, however, was a reminder of what many of us are unable to do, and of the universality of English as a means of communication, for which we are lucky.
This visit, like any overseas, reminds us how recent American history is, as visits to castles and churches that took a thousand years to build, put our relatively young nation in perspective. Also, listening to the history of the Hapsburg Empire and the reach of its tentacles and the effect of it on wars, diplomacy and history, reminded visitors of the reach of a small place around the world in the Age of Empires. Our fellow tourists from the Philippines were intrigued, as we all were, that their country was named after a Hapsburg, Prince Philip.
Perhaps the most instructive lessons came from discussions with our fellow tourists. A retired one-star admiral from the Philippine Navy told us how important the United States was to him and his country. He also made the observation that this seems to be a time when many nations have difficult leaders making disruptive decisions. The difference, he stressed, as did those from Australia, South Africa and Guatemala, was that their countries could survive an aberrational leader, and many of them are or recently have survived them, but they all look to America to be the stable leader of the world to keep us all on track and under as stable a system as possible.
Right now, they emphasized, without being critical of us or of our country, they are worried. I assured them that many of us are as well.
Brad Cook, a shareholder in the Manchester law firm of Sheehan Phinney Bass + Green, heads its government relations and estate planning groups. He can be reached at bcook@sheehan.com.