What are you trying to say?
Not communicating clearly with your customers comes with a cost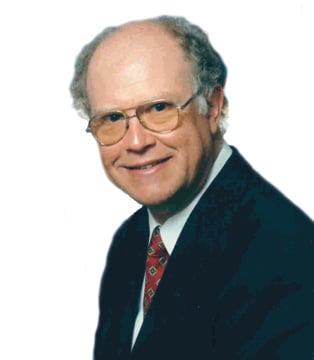 "Use Caution." The signs are all over the state, especially with the widening of Interstate 93. In fact, they're all over the country.
I don't know how to "use caution." Am I supposed to take some out of my glove compartment, plug it into something and use it in some way? I know how to be cautious or to be careful. Why don't those signs use the correct expressions?
There are over 200,000 words in the English language; we can always find the most appropriate ones to use, but it seems to be becoming a lost art.
I'm sure I'm not the only one who has taken a wrong turn because of a poorly worded sign. For instance, "Next Left," but there are two minor lefts before the real left they want you to take.
Have you ever bought something that required assembly? A lot of companies expect their customers to finish their manufacturing. Don't feel stupid if you can't understand the directions. All too often, it's the people who write them and approve them that are stupid, not you.
Even if the directions are correct, the people who wrote them are familiar with the product and its various parts. They often use their industry-specific lingo, which is meaningless to us outsiders.
Many organizations have policies and procedures to help their people perform as they would like. Some processes require process documentation to instruct employees and standardize what they think are the correct methods.
Yet all too often these documents are confusing and misleading or even wrong, and are subsequently ignored. "If we followed the process, the product would never work. We've had to tweak it almost everywhere. I don't know what the engineers who designed this were thinking."
"Have you tried telling them what needs to be changed?"
"Yeah, good luck with that."
Have you tried calling a manufacturer to explain what's wrong with their directions? Yes, I know they don't want to hear it, and it's almost impossible to find the person that can fix it from the outside. Everyone we speak with feels it's not their responsibility and has no idea whose responsibility it might be.
Even if you find the right person, too many of us engineers don't like to listen to non-engineers. The feeling is that they don't understand, but it's usually the engineer that doesn't understand. As an engineer myself, I've had great success listening to the people my colleagues would never speak with. I can tell you it makes you the most in-demand engineer in the group.
The late Dr. W. Edwards Deming taught the Japanese and so many other people how to build high-quality products. One of his first principles was "to become your own customer." Before any of these signs, directions, processes or other instructional documents are released, they should be tested with people who are unfamiliar with what you're trying to do, and not just one or two of them.
One of the reasons there's so little effort in this regard is people don't understand the real costs. The bad road signs add to the frustration of citizens already displeased with their various governments.
The bad directions are very probably making your product returns unnecessarily high, as frustrated customers return what they can't assemble.
Incorrect process documentation can be mitigated by knowledgeable workers who know what to do, but every once in a while, someone retires, takes a vacation or calls in sick.
It's just so much easier and cheaper to get the documentation right in the first place. Test it with people who are slightly less capable than your target market. Even better, test it with people who would never buy it. You might have to pay them, but if they can put it together without any enthusiasm for what they're doing, then your real customers should have no problem.
Lastly, carefully examine any evidence the documentation isn't working. For instance, if customers are returning partially assembled products, that's a clue. Fix the problem to reduce the returns.
Ronald J. Bourque, a consultant and speaker from Windham, has had engagements throughout the United States, Europe and Asia. He can be reached at 603-898-1871 or RonBourque3@gmail.com.