Website brings N.H.'s health future into focus
MapNH Health allows users to view projections through 2030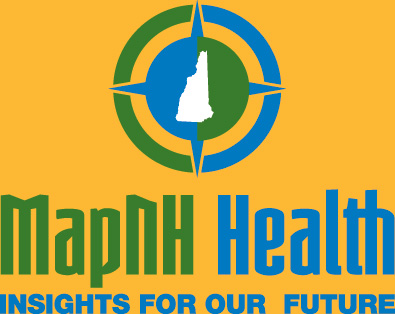 What will the challenges be in meeting the health care needs of New Hampshire over the next two decades? A new website, MapNHHealth.org, provides a way to examine what the state's residents and their health could look like in 2020 and 2030.
Targeted to community and business leaders, policymakers and engaged consumers, the project is designed to inform both public policy and community conversations about how New Hampshire can best prepare for the future health and health care needs of the state's residents.
The MapNH Health project was developed by the NH Citizens Health Initiative and the Institute for Health Policy and Practice at the University of New Hampshire.
The website provides information mapped geographically by county and health care service area and allows users to view projections of demographics, health behaviors and health outcomes. The ultimate goal, said Jeanne Ryer, director of the Citizens Health Initiative, is to engage stakeholders in community conversations that will examine what might happen, given the data, in order to formulate plans and public policy that will address New Hampshire's future health needs.
"MapNH Health provides a lens through which we can look at New Hampshire's health care landscape across three points in time: 2010, 2020 and 2030," said Ryer. "By understanding how our population, health behaviors, outcomes and our access to health care will change over time, we can start to talk about how to meet New Hampshire's future health and health care needs."
Specific indicators
For example, she said, "we know that the northern parts of our state have an increasingly older population compared with the southern region. This aging of the population will impact the region's economy and health care needs. The need for health care services will increase, but the region will have fewer workers available to provide those services as many residents will have aged out of the workforce. We'll also be able to look at specific indicators, such as diabetes or Alzheimer's disease, and consider what impact they might have on needed health care services, and how the available services might impact outcomes and cost of care."
The website was built through a collaboration between University of New Hampshire's Web and Mobile Development and the Applied Population Laboratory at the University of Wisconsin, utilizing data modeling and projections performed by the Applied Population Laboratory's health geographer and demographer.
Projections are based on current New Hampshire health indicators and population projections for 2020 and 2030.
The launch of the website was announced Sept. 8 at the New Hampshire Hospital Association's annual meeting in Bretton Woods.
Ryer said her organization has begun the stakeholder engagement process, including outreach to consumers, policymakers, business and industry leaders, hospitals and health systems, social service providers, public health professionals and educators. That work will continue through 2015, she said.