Utility, Arel fined $390k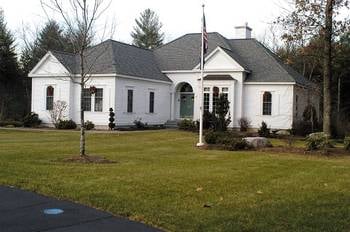 CONCORD – Maurice Arel, the former president and chief executive officer of Pennichuck Corp., will pay $270,000 in fines to the utility as part of a $390,000 settlement between Pennichuck, the state and the U.S. Securities and Exchange Commission.
Arel is also banned for life from serving as an officer or director of any publicly traded company, officials from the SEC and New Hampshire Bureau of Securities Regulation said at joint press conference Thursday in Concord.
The SEC alleged that both Arel and Pennichuck made "false and misleading disclosures" to regulators and shareholders during his time as chief executive officer and a director of the company. Neither Pennichuck nor Arel admitted any wrongdoing.
Arel, a former Nashua mayor, had no direct comment on the settlement agreement Thursday.
"I apologize for any embarrassment, especially to my family and to Pennichuck and to the (Democratic) party,'' Arel said in a telephone interview.
Regulators would not comment on possible criminal charges by other agencies.
Among the SEC allegations was that Arel failed to disclose a $70,000 discount on a Nashua home built for him at cost by real estate developer John Stabile in 1998.
"He used his position to receive personal, valuable benefits – benefits that were not disclosed," New Hampshire Securities Director Mark Connolly said at the joint press conference with the SEC.
SEC District Administrator Walter Ricciardi added: "It's a privilege to work for a publicly traded company, but if you can't protect shareholders, you're out of the business."
Under the settlement:
– Arel will pay the bureau an administrative fine of $50,000 and investigation costs of $60,000.
– Pennichuck shareholders as of March 31, 2003, will receive a payment totaling $280,000, of which Arel will be responsible for $160,000. Pennichuck will pay the remaining $120,000. Pennichuck expects that the payment to shareholders will be made in March.
– Neither Arel nor any director of the company who was a shareholder as of March 31, 2003, will receive a portion of the shareholder payment.
Stabile, whose companies are not publicly traded, was not accused of fraud, and the businessman fully cooperated with the investigation, regulators said. Arel, however, invoked his Fifth Amendment rights and did not answer regulators' questions, according to Connolly.
"I have the utmost respect for Maurice and his wife Joyce," Stabile said Thursday. "I feel very sorry about what has occurred. I know Maurice Arel to be a person of very high integrity. He's given his life to the city of Nashua and to charities. My heart goes out to him."
Arel, who headed Pennichuck from 1985 to April 2003, said he is proud of his record at the water utility.
"Look at the record of this company since when I started and you will see it's been substantially improved for the customers, employees and the shareholders,'' Arel said. "This was what I was judged on.''
Don Correll, Pennichuck's current president and CEO, said he was relieved the investigation is over.
"This has been a matter that the company has been dealing with for the better part of two years," Correll said. "We're relieved and pleased we could close this book now and just end this matter and just get back to doing what we need to do to run and grow our business and have our business prosper."
Pennichuck is currently embroiled in an eminent domain proceeding with the city of Nashua, which wants to take control of Pennichuck Water Works and turn its management over to a newly established regional water district. That process, which is before the state Public Utilities Commission, is unrelated to the securities investigation.
Morton Goulder of Hollis, a Pennichuck shareholder, said he is glad the SEC case is settled, but that Pennichuck shouldn't have been fined.
"I'll welcome the money from Arel," Goulder said. "I think it's outrageous that the company should be plagued for this."
Goulder said he has known Arel for a long time.
"I think Arel is a fine guy, and I don't know really what happened here . . . Contractors would probably favor him in a situation like that."
The SEC had been investigating Pennichuck since December 2002. Arel abruptly stepped down from the company in April 2003.
The investigation centered on Arel's negotiation of 10 partnership agreements worth more than $36 million with local developer John Stabile involving 1,088 acres of Pennichuck land in Nashua and Merrimack.
Pennichuck never disclosed to investors that it had an ongoing relationship with Stabile, who was Pennichuck's partner in all 10 joint ventures. Stabile was never referred to by name. Instead, Pennichuck referred to him as "local developer," "local builder," or "major regional builder."
Regulators said the relationship between Pennichuck and Stabile – the sole developer of the 10 ventures – also should have been disclosed.
Another part of the investigation centered on Matthew Arel, the son of Maurice Arel. Matthew Arel ran MGM Plus Grounds Maintenance, which was awarded more than $833,000 worth of contracts by Southwood Corp. – Pennichuck's real estate division – and more than $1.2 million worth of ground maintenance by Southwood and The Stabile Cos. combined.
Maurice Arel failed to disclose the transactions between MGM and Southwood, regulators said.
The state Office of Securities Regulation concluded Arel and Pennichuck broke two state laws by making untrue or misleading statements to state regulators about the profit Arel made on purchase of a home built by Stabile and about relationship Stabile had with MGM.
"You ought to know if they're hiring relatives," said Ricciardi, the SEC's district administrator. "If not, it's SEC fraud."
John Kreick, chairman of the board and the company's former interim president and chief executive officer, could not be reached for comment Thursday.
Correll said the company has reorganized its board of directors and brought on three new members. Pennichuck also has strengthened its internal controls and has stronger disclosure requirements and conflict of interest disclosure requirements internally, he said.
"We'll just try to make sure that something like this doesn't happen in the future," Correll said.
The federal Sarbanes-Oxley Act of 2002, an accounting reform measure that took effect in July 2002, requires the SEC to permanently bar someone from serving on a board of publicly traded company if he or she makes material false statements, according to Jeffrey Spill, deputy director of the state Bureau of Securities Regulation.
"That is my understanding," he said.
As for his future, Arel said the outcome of the settlement won't change his involvement in the local community.
"I will continue to serve my community in any way I can and in any way people want me to participate,'' he said.
PENNICHUCK TIMELINE
April 2, 2003: Maurice Arel, president and chief executive officer of Pennichuck Corp., abruptly resigns after the water utility's annual report discloses that state and federal investigators are looking into Pennichuck's real estate transactions, including Arel's purchase of a home in 1998. John Kreick, former president of Sanders Associates, is named interim president and CEO.
Aug. 5, 2003: Don Correll, former president and CEO of United Water Resources of Harrington Park, N.J., is named president and CEO of Pennichuck Corp.
November 2003: Pennichuck discloses six of its partnerships gave more than $500,000 worth of business to a landscaping company managed by Arel's son, Matthew. The company also reveals the U.S. Securities and Exchange Commission and New Hampshire Bureau of Securities Regulation are investigating whether the utility should have disclosed this information between 1996 and 2002.
August 2004: Pennichuck Corp. reports it is close to reaching an agreement with federal and state officials over the Arel real estate transactions and landscaping contracts.
November 2004: Pennichuck reports part of any proposed settlement would be the establishment of fund to benefit company shareholders.
Dec. 16, 2004: Federal and state regulators hold a press conference in Concord to announce $390,000 in sanctions against Pennichuck and Arel.