USDA survey says NH farmland value up 3.4%
Increase is second biggest in Northeast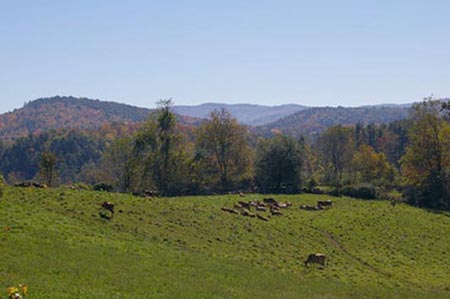 The value of New Hampshire's farm real estate, a measurement of the value of all land and buildings on farms, averaged $4,500 per acre in mid-2017, according to the U.S. Department of Agriculture's recently released annual survey.
The value is up $150 per acre, or 3.4 percent, from 2016, the USDA said. The increase is relatively sizable, considering that the value of farm property actually fell from 2013's $4,310 to $4,280, where it stood in both 2014 and 2015 before rising to $4,350 in 2016.
The percentage increase was the second-highest in the 11-state Northeast region, according to the USDA. Maine had t he biggest increase. Farm real estate values there rose by an average 5.3 percent, to $2,200, from 2016.
In fact, the average increase for the 11-state region was 0.8 percent, to $5,050 from $5,010, the USDA reported.
For the U.S. as a whole, the average farm real estate value rose 2.3 percent, from $3,010 in 2016 to $3,080 in 2017.