University of Maine at Augusta to host conference on drone business applications
Business applications include using UAVs to conduct engineering inspections, monitor power transmission lines and more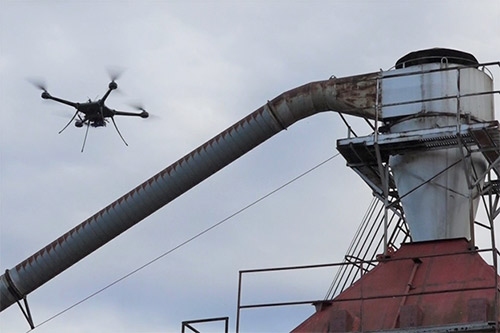 The University of Maine at Augusta, through the Unmanned Aircraft Systems (UAS) pilot training center, will host a daylong conference on drone applications for business on Saturday, Feb.17 at Jewett Auditorium on UMA's Augusta campus. This conference will showcase cutting edge drone applications for businesses.
The goal of the conference is to provide anyone interested, especially business owners, with a better understanding of how drones can bring their operations to a new level. Leading aviation experts will provide information on drone equipment, how they operate, and potential business applications.
The conference sessions will include the following speakers:
Scott Pitta, President and CEO of the Association of Professional Drone Pilots, will speak about drones in the public sector

Chris Huebner, Aviation Safety Inspector, FAA HQ, will provide information on FAA rules and expected changes

Sam Knight, geophysicist at Blue Marble in Hallowell, Maine; and Jesse Gibbon, UAS project manager from Coutts Brothers in Randolph, Maine will discuss starting their drone specialty.
For a complete list of session topics and speakers and to register, visit https://www.uma.edu/uasconference/registration/. Anyone interested in finding out how unmanned aircraft vehicles might be integrated into their organization is encouraged to attend.
Business applications include using UAVs to conduct engineering inspections, monitoring power transmission lines and pipelines, and examining the crop health of Maine's forests and farms in conjunction with infrared technology. Drones can also be utilized in search and rescue operations, aerial photography for land surveys and environmental assessments, advertising, video and film production, and real estate development.
"UAVs can revolutionize the way we do business. Applications for UAVs are varied and growing," noted Tom Abbott, project manager for the UAS Pilot Training Center at UMA.