Unitil results: cooking with gas
Growth in natural gas sales fuels 3.5% increase in earnings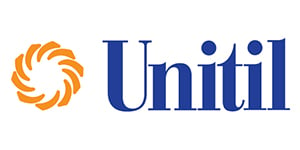 Cold weather and customers switching to natural gas heating helped boost Unitil Corp.'s gas sales by more than 10 percent last year, according to the Hampton-based utility's earnings release.
Indeed, the company is spending about $57 million on gas projects next year – more than 60 percent of its capital budget – largely to expand the company's distribution network, chief operating officer Tom Meissner said in an earnings call.
The company is also planning to spend $5 million on two electric substations in New Hampshire, but electric sales have been flat.
Unitil was primarily an electric utility in 2008, when it acquired Northern Utilities, but now the company projects it will double its '08 gas base by 2016.
The gas growth contributed to the company's bottom line, with 2013 income of $21.6 million, or $1.57 a share, an increase of 3.5 percent over 2012.
Part of the increase was due to the colder winter. There were 16 percent more heating degree days in 2013 to 2012.