Unitil plans $60 million grid modernization project in NH
Growing customer base fuels expansion of service areas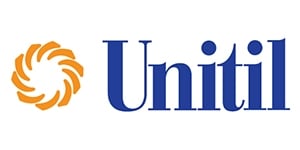 Unitil is expanding national gas to three New Hampshire towns and plans to spend $60 million in electric grid modernization as a result of past earnings growth and the anticipation of strong demand driven by robust economic development in the region, according a Thursday afternoon earnings call.
The $4.2 million gas expansion – planned for Epping, Atkinson and Kingston – has yet to be approved by the state Public Utilities Commission, said Alec O'Meara, in response to NH Business Review questions. (The utility already offers service in Atkinson, but plans to expand its coverage there.)
The grid modernization is based on similar efforts in other states he added. Details have yet to be worked out.
The Hampton-based utility, which also serves electric and gas customers in Maine and Massachusetts, talked about its plans for New Hampshire and other states following another strong quarter fueled by a colder than usual winter, more customers, higher rate margins and federal tax cuts.
The company announced a net income, of $3.6 million or 24 cents a share, a penny more than last year, bringing up the total for the year to $19.2 million or 19 cents a share. That's an increase of $3.7 million year-to-date compared to last year. Revenues were up by nearly 4.6 percent to $84.5 million for the quarter and by 11.3 percent to $206.8 million for the first half.
That's partly because it was colder: There were about 9 percent more heating days earlier in the year, but it was also because the company is getting more customers. As a result, the company sold 7.2 percent more gas and 4.6 percent more electricity. It was also selling at greater margins, thanks to rate cases in various jurisdictions, including New Hampshire. Those margin increases were somewhat mitigated, passing along about of savings due to the tax reform act, which reduced the company's rate to 21 percent, and will bring it down to as low as 18 percent in the coming years.
In the case of electric rates, for instance, $2.2 million of allotted tax savings meant that there would actually be a slight rate decrease of nearly a third of a million dollars. In the case of its natural gas subsidiary, Northern Utilities, an annual rate increase of $2.6 million is offset by $1.7 million rate decrease because of the tax cut. All told, at least $41 million of tax cuts are expected to flow though to customers in the tri state area.
In its earnings call, the company projected net income of $32.7 million for the year, which is in keeping with roughly 8 percent income growth rate since 2014. And that growth is expected to continue, given that the company's service areas are in the fastest growing part of the region. Unitil's service area represents about a quarter of New Hampshire and Maine and about 50 percent of two states' future growth is expected to take place there, said CEO Thomas P. Meissner, Jr.
In the Granite State, there is about $3.2 billion of construction that is planned or underway, including $1.7 billion in the Portsmouth area alone, according to materials accompanying the earnings call.
In addition, there is room to grow in the utility's existing areas, especially for natural gas, since only 60 percent of customers in the utility's service area uses it. In the last five years, it has installed about 100 miles of new distribution mains, increasing the rate base by six percent. Just by targeting two towns, the utility could add about 3,000 business customers. It did not say how much the Epping, Atkinson and Kingston expansion will increase its customer base.
The $25 million grid modernization effort in Fitchburg, Mass., has already received regulatory approval. The $60 million project for New Hampshire is just in the preliminary stages.