Unitil earnings jump 20 percent on cold weather, increased sales
The utility reported $10.8 million in net earnings in the first quarter -- a 20% increase over 2012, which was one of the mildest winters on record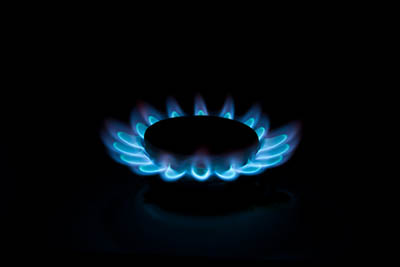 Unitil Corp. had a good winter, not just because of colder weather, but because of increased usage of gas and electricity, even taking the weather into account.
The Hampton-based utility reported $10.8 million in net earnings in the first quarter of the year (79 cents a share) — a 20 percent increase over the first quarter of 2012, which was one of the mildest winters on record.
This past winter, there were 10 percent more degree days than a year ago. That in particular helped the company's natural gas usage, which rose about 12.3 percent (14.1 percent among residential customers). Usage increased not just because it was colder, but because customers are increasingly switching to cheaper natural gas to heat their homes. Thus, "weatherized normalized" gas therm sales rose 6.6 percent in the quarter.
The same story was true on the electric side, though to a lesser extent, and perhaps for different reasons.
There, usage went up 2.7 percent, with 1.7 percent of that having nothing to do with the weather. Electricity rates have gone down – primarily because an increasing amount is generated by natural gas — but the increased usage may have more to do with an improving economy and more electronic gadgets than a switch to electric heat.
All told, Unitil reported $118.2 million in operating revenues, ($70.8 million through gas and $45.9 million though electricity sales), $5 million above last year. The company's assets are now at $876 million, about $45 million more than a year ago. And the company was able to declare another quarterly dividend of 35.5 cents per share.