Unitil CEO 2012 compensation up 24%
Unitil Corp. CEO Robert Schoenberger received $2.16 million in compensation in 2012, a 24 percent increase from the year before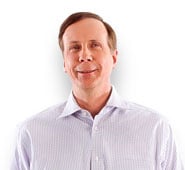 Unitil Corp. CEO Robert Schoenberger received $2.16 million in compensation in 2012, a 24 percent increase from the year before, according to the proxy filed by the company with the U.S. Securities and Exchange Commission.
That's slightly half of the total $4.2 million the company's top five executives earned last year. In addition, the nine members of the board of directors – who ultimately approved the executives' salaries – were paid a total of $825,000.
Schoenberger is also chair of the board and consults the compensation committee, although he recuses himself from decisions on his own pay package.
He has been CEO of the company since 1997, in November renewed his contract until Oct. 31, 2015, for the same base salary — $540,844 — he received in 2012. But Schoenberger's base salary accounts for about a quarter of his compensation. He also received $161,000 in stock awards, $270,000 in non-equity compensation, some $281,000 in various perks — including a car allowance and club membership – as well as dividends and tax adjustments on restricted stocks.
The biggest single piece of his compensation was the $907,231 change in the value of his pension plan. In addition, the proxy disclosed that if Schoenberger were to leave the company, he would receive a $435,000 award if he steps down, but up to $5.2 million if he is removed because of a change of control.
Here is what the other top Unitil executives were paid:
• Mark H. Collin, chief financial officer: $660,000 (an increase of $30,000)
• Thomas P. Meissner Jr., chief operating officer: $606,00 (up $17,000)
• Todd R. Black, senior vice president, external affairs and customer relations: $430,000 (up $41,000)
• George E. Long Jr., senior vice president of administration: $415,000.