Unitil 4Q earnings drop after mild December
But annual results rise, along with dividend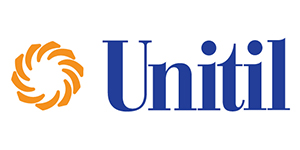 A warm winter cooled off earnings for Unitil Corp., particularly affecting the utility's gas sales, despite an increase in the number customers and margins, the Hampton-based firm reported Thursday.
Unitil said it posted net income of 9.2 million (67 cents a share) for the fourth quarter of 2015, a $100,000 drop, and $26.3 million ($1.89 a share) for the year, a 6.5 percent increase.
Gas sales were off during the last quarter, which included the warmest December on record. The amount of gas sold in the quarter fell by 6.3 percent overall and 12.7 percent to the residential market, with gas revenues down by 9.1 percent to $49.5 million.
However, for the year, revenues were up by a little more than $1 million, to $202.6 million.
Electricity sales were also down, by 4.6 percent, resulting in an 8.6 percent decline in revenues to $56.5 million. For the year, they totaled $218 million, just $700,000 short of the previous year.
The company issued a slightly higher annual dividend – 35.5 cents for the quarter – resulting in an annual payout of $1.42 per share – 2 cents more than 2014.