UNH research: NH residents support gas tax hike
If the hike were needed to maintain roads and bridges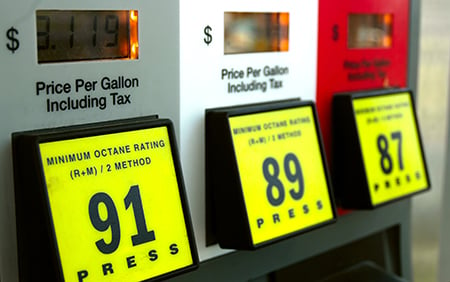 Apparently ignoring ongoing reports decrying the condition of New Hampshire's roads and bridges, some 56 percent of New Hampshire residents say that the state's infrastructure is in the same or better shape than it was 10 to 20 years ago, according to a survey and analysis conducted by the University of New Hampshire's Carsey School of Public Policy.
But the same research found that more than 60 percent say they would support a 10-cent increase in the state gas tax if it were needed to maintain the state's highways and bridges.
New Hampshire's overall infrastructure earned a grade of C– in the 2017 report of the American Society of Civil Engineers, down from C in 2006. In addition, the state received grades of C– for highways and roads (C in 2006), C– for rail systems, C– for bridges (C+ in 2006), and D+ for stormwater management.
The Carsey researchers found that awareness of infrastructure conditions and willingness to support gas tax increases to maintain infrastructure vary by party. Independents are more likely to support gas tax increases up to 20 cents per gallon and Democrats up to 30 cents. A majority of Republicans would support an increase up to 5 cents. Tea Party supporters do not approve of any tax increase.
Interestingly, only 23 percent of respondents knew that the combined federal-state gas tax rate in New Hampshire is in the 40-cent range – is 42.4 cents, to be precise.
The researchers also found that 51 percent of respondents support increased spending on public transportation and 42 percent support more spending on highway maintenance and environmental protection. Disaster preparation and stormwater management were lower priorities for those polled, with many people admitting they do not know about the topics, the researchers reported.
The research was conducted by Linda Fogg, a UNH sociology graduate student; Lawrence Hamilton, professor of sociology and a senior fellow at the Carsey School; and Erin Bell, associate professor of civil and environmental engineering. Their full report can be found at Carsey.unh.edu.