NH employment picture improves as wages edge up
Reports show fewer people collecting jobless benefits with industries starting to rebound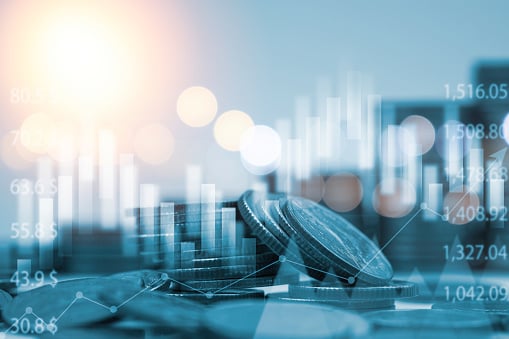 Despite the increase in Covid-19 cases, you could say the economic downturn is over, at least for now.
Fewer people are collecting unemployment now than when the pandemic-induced recession began. Even though the unemployment rate ticked up a point to 3% in August, more recent unemployment claim numbers show continued improvement.
At the beginning of September, 3,551 individuals were collecting unemployment.  That's more than a thousand less than the previous week and more than 600 fewer than pre-pandemic levels. In the past week through Sept. 11, 360 new jobless claims were filed, way below the 587 before the pandemic hit in the first months of 2020.  Despite the weekly adjustments, that number has been going down for months.
However, this downward trend appears to contradict the latest jobs report, released on Tuesday, which showed a slight uptick, though still way below 6.6% a year ago, not to mention the 16% back in April 2020.  (It's also better than the national rate for August 2021, which was 5.2%.)
The difference may be more than timing.  Official unemployment rates are based on both claims data and federal surveys of some NH households, statistically adjusted. The state Department of Employment Services has complained about the federal data for months now, complaining about the lack of transparency and how these adjustments are made.
This controversy doesn't just involve the rate but also the seasonally adjusted numbers.  For instance, the seasonal numbers show a loss of 700 jobs from July to August, but unemployment claims fell by 40%, said the department.
"In fact, the federal numbers have been showing an employment decline since February despite unemployment claims falling by over 40,000 during this same time period," writes Brian Gottlob, an economist with the state Department of Employment Security.
Gottlob said state officials will be meeting with federal officials next week to better understand the discrepancy.
Monthly figures also point to which sectors are growing and shrinking.  For instance, construction gained 1,200 jobs in a single month, though only 500 jobs since last year, seasonally adjusted. Whereas the leisure and hospitality industry dropped 1,200 jobs compared to July, but gained 12,600 since the start of the year.
Wages have also been slowly creeping up. The average hourly earnings in August were $31.12 an hour, compared to $29.87 a year before, for everyone from CEOs to those making the federal minimum wage at $7.25 an hour.  The biggest increase was for those already getting the most in business and professional services, at $36.17 an hour, compared to $33.79 an hour previously.  Trade workers, which include retail, trade and warehouse workers, averaged $27.10, a pay raise of less than 50 cents.  For healthcare workers and school teachers, they're now making $32.48 an hour, up by a little more than a dollar.