Under the gun, Newport machining company files for bankruptcy
Delayed contract with Remington forces firm into Chapter 11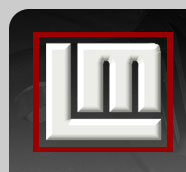 A sluggish gun market and a key contract delay has forced Latva Machine Inc. – a precision machining company that employs about 50 workers in Newport – to file for Chapter 11 bankruptcy protection, with some $3.2 million in debts put on hold.
"We expect that the company will be able to continue to operate," said William Gannon, the company's bankruptcy attorney. "It is in remarkably good shape."
Latva has $5.1 million in assets, but most of that is in machinery and inventory that will be of little use if its contract with North Carolina-based Remington Arms Company to manufacture pistols barrels doesn't start up as scheduled on Aug. 1.
The company is still on "pins and needles," Gannon said, since the contract has already been delayed twice, so just in case, Gannon said he is talking with parties about possible financing, equity investment and even a bankruptcy sale.
"I've been in this business long enough to know it's good to have four options," he said.
The company is owned by its president, Mitch Latva, who co-founded the firm in 1979. It recently had more than 100 employees working at the 38,000-square-foot facility, according to its website, but it now employs 52, according to a July 2 filing with the federal bankruptcy court in Manchester.
The firearms industry – fueled by the fear of gun control measures ever since the election of President Obama – has seen a slowdown as it became apparent that no such legislation would be passed, even in the wake of several high-profile mass shootings.
Remington, known for its rifles, had decided to begin selling pistols to the commercial markets for the first time. The contract with Latva called for production and sale of 2,000 to 2,400 barrels a week. Production was set to begin in March before it was delayed because of design issues.
In the meantime, Latva is asking the bankruptcy court doe permission to use the cash on hand to keep going until mid-August.
"Without the ability to meet its payroll, purchase small amounts of inventory and pay the other costs and expenses … this reorganization will be stopped in its tracks. Employees and creditors will be irreparably and unnecessarily harmed," said Gannon in the July 2 filing.
Permission was granted and the company is expected to file a plan by September to emerge from bankruptcy.