Uchida wins 19th Construction Industry Ethics Award
Hinckley Allen attorney called 'the model for ethics among lawyers'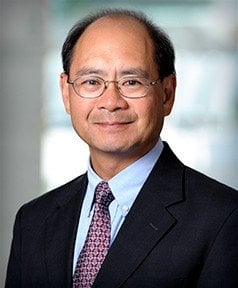 Attorney Richard Uchida, partner at Hinckley Allen, has been named the winner of the 19th annual New Hampshire Construction Industry Ethics Award.
The award honors the "individual, business or organization that, through its words and deeds, best demonstrates a commitment to upholding the highest ethical standards in construction."
Uchida will be presented with the award at the Concord Chamber of Commerce's State of the City Breakfast Forum, to be held at 7:30 a.m. Thursday, April 9 at the Holiday Inn in Concord.
During his 30-year career, Uchida has concentrated in real estate matters, including commercial and residential real estate development, real estate and business acquisitions and sales, general business representation, advice and counseling, zoning and planning, including governmental permitting and approvals, and general commercial litigation.
"Richard is considered by many, if not most, of our colleagues, and by me, as the model for ethics among lawyers," said Don Hebert, a lawyer and former partner of Uchida's. "There is no attorney in New Hampshire who has a higher set of personal standards."
"He is a man of his word and his handshake is better than any written agreement," echoed John H. Sokul Jr., a partner at Hinckley Allen. "He never reneges on a promise or a commitment. In drafting documents he never takes unfair advantage of others involved in the transaction. Clients and other professionals come back to Richard again and again not because he is always the best lawyer but because he can be trusted—without question."
But it's not only fellow attorneys who sing Uchida's praises.
"Richard is the type of man who lives by an approach that is based on open, honest, unemotional and thoughtful dialogue," said architect Jonathan Halle of Warrenstreet Architects, "an approach that has earned him respect amongst his peers as well as his clients. In a world that seems in constant motion and unrest, Attorney Uchida delivers a sense of believable fairness."
The award carries with it a $1,000 donation to the recipient's charity of choice. Uchida has requested that the donation go to the Capitol Center for the Arts.
The New Hampshire Construction Industry Ethics Award was established and is underwritten by David W. Wood, the recently retired New Hampshire-based, nationally recognized writer, publisher and marketing consultant specializing in the construction industry.