U.S. moves to protect trade secrets
Defend Trade Secrets Act sets uniform federal standard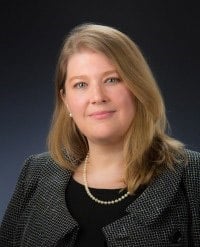 On April 27, the U.S. House voted 410-2 to pass S. 1890, the Defend Trade Secrets Act of 2016, or DTSA. The bill was unanimously passed by the Senate on April 4 and was signed into law on May 11.
A trade secret is any valuable information that gives a company a competitive edge and that is not generally known or ascertainable by others, such as formulas, recipes, algorithms and manufacturing techniques. Famous examples are Colonel Sanders' secret recipe of 11 herbs and spices for KFC, and the formula for Coca-Cola. A trade secret remains protected for as long as the secrecy of the trade secret is maintained.
According to a Senate report, a 2014 estimate calculated that trade secret theft costs American businesses over $500 billion annually.
In addition to providing private citizens and companies the right to sue in federal court to obtain injunctive relief and monetary damages, the DTSA would allow for ex parte seizures of stolen "property necessary to prevent the propagation or dissemination of the trade secret that is the subject of the action."
The DTSA would also create a uniform federal standard for what constitutes trade secret misappropriation.
While theft of trade secrets is already a crime, the Department of Justice lacks the resources to prosecute such cases, and current U.S. law does not provide a federal private right of action for trade secret misappropriation.
Last year the Justice Department brought only 15 cases for trade secret theft. Companies have had to sue in state courts, where there is no unified body of law covering all states. The DTSA would not preempt existing state trade secret laws, rather the new federal law would provide a more uniform way to take action.
The umbrella of intellectual property covers patents, copyrights, trademarks and trade secrets. However, only trade secret rights have been enforced exclusively through state laws. The DTSA would provide some of the same benefits already available under patent, copyright and trademark laws.
The NH Uniform Trade Secrets Act (NHUTSA) provides injunctive relief for actual or threatened misappropriation of trade secrets and the recovery of damages and attorneys' fees.
Under NHUTSA, the defendant need not have gained any advantage from the disclosure of the trade secret for misappropriation to occur. It is sufficient to show that with either actual or constructive knowledge the secret was disclosed under a duty to maintain its secrecy. Also, under the law an action for misappropriation must be brought within three years after the misappropriation was discovered.
Companies go to great lengths to protect their intellectual property and have become increasingly concerned about trade secret theft. The DTSA not only received overwhelming bipartisan support, but businesses across all industry sectors including Apple, Microsoft and Boeing also supported the bill. The DTSA provides new remedies and tools to enforce valuable intellectual property rights that U.S. companies see as vital to remaining competitive in the global economy.
It is important that companies take steps to ensure that their sensitive and proprietary information is kept secret and not disclosed to the public. Companies need to adopt a comprehensive plan for the protection of their trade secrets by identifying and maintaining their confidentiality or risk losing it.
A company may not later claim misappropriation of a trade secret if there was no effort to treat the information as secret. If access to company trade secrets is not strictly controlled and a competitor subsequently obtains them, the competitor may successfully argue that the information was in the public domain and free to be used by anyone.
Lisa N. Thompson, a business and intellectual property attorney at the law firm of Hage Hodes, can be reached at 603-668-2222 or Lthompson@hagehodes.com.