Trio of Manchester businessmen seek to force bankruptcy on mortgage firm
Move comes in attempt to collect $275m defamation judgment against owner Michael Gill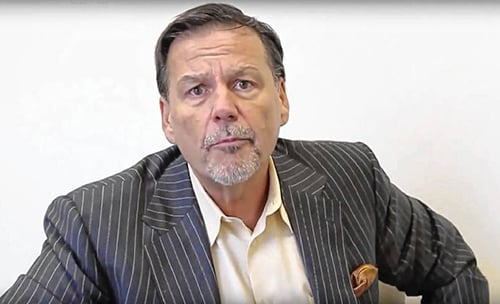 Three high-profile Manchester businessmen are trying to collect a $275 million defamation judgment they won in 2017 against Michael Gill of Derry and his business, The Mortgage Specialists Inc., by forcing the company into bankruptcy.
"It's the most efficient tool to liquidate the company and collect the claims," said Dan Sklar, the attorney who filed the involuntary bankruptcy petition on June 27 in federal court in Concord.
Sklar represents developer Dick Anagnost, auto dealer Andy Crews and investor Bill Greiner, the plaintiffs who won the record-breaking judgment in September 2017 against Gill. If the bankruptcy motion is successful, a trustee will take over The Mortgage Specialists. The trustee also might "go after" Nextgen Mortgage, a company run by Gill's son, Michael James Gill Jr., in Merrimack, if it is found to be using The Mortgage Specialists' name or intellectual property.
According to the Secretary of State's website, The Mortgage Specialists' trade name was created in 2004 and expired on June 17 of this year. That name is owned by the Mortgage Company Specialists Inc., a corporation formed in 1999 that filed its last annual report in January 2018. It is listed as not in good standing.
Nextgen Mortgage was formed in April 2017 and filed its last annual report in January 2019.
Nextgen uses some of the same staff as The Mortgage Specialists, said the receptionist in the Plaistow office, but they are two different companies. Messages left at the office for a comment on the bankruptcy petition were not returned by NH Business Review deadline.
The original lawsuit against Gil concerned images of Anagnost, Crews and Greiner that were shown on a large electronic billboard outside The Mortgage Specialists' offices on South Willow Street in Manchester, accompanied by the words, "drug dealer" and "extortion." Gill appealed the defamation judgment to the New Hampshire Supreme Court in April 2018, insisting his allegations were true and that there was a conflict of interest and fraud in the case. But on Sept. 25, 2018, the high court affirmed the ruling, saying that a lot of the evidence submitted in appeal was not presented at trial.
A final judgment, issued by Superior Court in November 2018 was for $274.5 million plus prejudgment interest of $17.6 million, totaling $292 million.
The bankruptcy petition alleges "the debtor is generally not paying its debts as they become due."
The court issued a summons Thursday to the company, giving it 21 days to respond.
Correction: An earlier version of this article incorrectly stated the U.S. Bankruptcy Court is located in Manchester. It is located in Concord.