Tri-City set for Sept. 30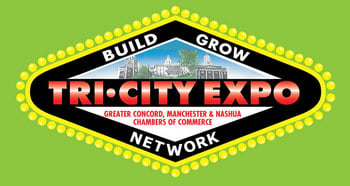 Now in its 22nd year, the Tri-City Expo offers an opportunity that's becoming increasingly rare in a world of texts and tweets: face-to-face networking.
Each year over 2,000 businesspeople visit the over 200 exhibitors at the Tri-City Expo, a joint effort of the Greater Concord, Nashua and Manchester Chambers of Commerce. They meet potential business partners, educate themselves about the latest marketing practices and reconnect with clients past and present.
The expo will be held from 3 to 7 p.m. Thursday, Sept. 30, at the Center of New Hampshire Expo Center in Manchester.
To help attendees brush up on networking skills, a workshop, "Is Your Handshake Working For You?" will be held from 2 to 3 p.m. in the Webster Room of the Expo Center, right before the event begins. (To register or learn more, call Caitlin Meaney at 603-792-4106.)
The expo is a good venue to achieve the two most common goals of attendees: relationship-building and education. The expo also allows attendees to comparison-shop and talk directly to the business owner or marketing manager, whose sole focus is to sell products or services and be keyed to your needs as a potential customer or partner.
Expositions also offer an excellent opportunity to educate yourself about a new company that you may want to do business with or discover a new business service that will help you to grow your business.
Knowing what your competition is doing also is a key to business success. Expos like Tri-City offer a window into the tools your competitors are using to sell their business and the products that they are offering. By observing how competitors promote their business, you place yourself inside your competition's sales process.
Main sponsors of the 22nd annual Tri-City Expo are Catholic Medical Center, FairPoint Communications and Public Service of New Hampshire.
For general information about the show, visit tricityexpo.com or call one of the hosting chambers: the Greater Concord Chamber of Commerce at 603-224-2508; the Greater Manchester chamber, 603-666-6600 or the Greater Nashua chamber, 603-881-8333.