Trends you can't ignore
How using mobile apps can boost productivity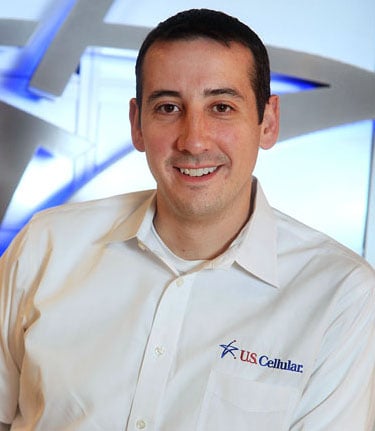 According to Goldman Sachs, annual e-commerce growth will grow 17 percent over the next three years. In this growing digital age, small businesses must take advantage of mobile capabilities to boost productivity, increase sales and enhance communications. Mobile apps and devices such as the 4G LTE iPhone 6 and iPad Air, allow small business owners to more effectively reach and communicate with customers as well as employees and stakeholders.
The volume of transactions on mobile devices will climb from $163 billion in 2012 to $721 billion in 2017, according to Gartner Inc., a leading company in technology research. Many companies are offering mobile payments for their customers as a convenient way to benefit both the business and consumers.
Smartphones and tablets can enhance customer experiences and also make internal communication more efficient. To keep up with the competitive market, small businesses must learn how to get the most out of their mobile devices, utilizing their endless capabilities to enhance their business practices.
Technology continually reshapes the business landscape by changing the way companies operate, interact with customers and pursue new avenues of growth. In order to increase efficiencies in this digital age, U.S. Cellular recommends these mobile tips for small businesses looking to simplify and enhance their operations:
• Offer a variety of payment options. Square is an accessory and app that provides the ability to accept all major credit card payments, and run a business from any location using your smartphone or tablet. By adding a wireless keyboard for easily typing notes and a stylus for customers to give their signature on the spot, you have an on-the-go office.
• Increase productivity. Apps such as Office 365 and DocuSign offer the ability to share and manage documents using the cloud. These apps allow multiple users to share document libraries, sign and review documents. Also, GoToMeeting is the perfect tool for sharing presentations and setting up conference calls on-the-go.
• Store information. Cloud apps such as Google Drive are available on smartphones and tablets. These allow document sharing across various mediums, offers file-syncing and provides substantial storage space.
• Reward the customer. Apps, such as SpotOn Rewards, give business owners the power to customize and advertise customer rewards. Customers can download SpotOn Mobile and keep track of rewards available at different vendors.
• Think outside the phone and tablet. There are many mobile devices that can make getting the work done easier. The Delphi Vehicle Monitoring Device allows businesses with fleets to remotely control, monitor and track their vehicles in real-time via a smartphone or computer. A 4G LTE Router is great for businesses that are looking for a reliable broadband connection that can easily be moved from place to place.
Matt Kasper is director of sales for U.S. Cellular in New England.