Training means commitment
Sustainable change takes hold through repetition of concepts and practice of learned behaviors over time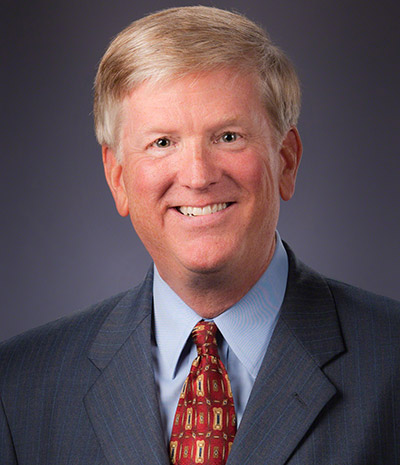 Want to lose 30 pounds in 30 days? No big deal. Many people achieve such rapid weight loss when they finally become motivated to the point of committing massive effort.
Unfortunately, most of those same people gain the pounds back in relatively short order after hitting their initial goal. They tend to celebrate reaching their target weight and then drift back to being themselves – living a sedentary lifestyle and always giving in to their sweet tooth. It's the same thing with one or two-day concentrated sales seminars or "boot camps." The attendees can leave pumped up to sell but quickly revert to old comfortable habits when back in their job routines.
To get weight off and keep it off, overweight people actually need to change who they are so they won't keep doing the same things they always do, like avoiding exercise and eating too much. They must commit to being more active and eating healthier every day as a matter of new habits and behavior patterns should they want to enjoy a slimmer, healthier future.
Have you ever seen a salesperson experience a period of growth resulting from a burst of motivated activity only to be followed by another slump? It happens all the time. Their performance, while at times encouraging, never seems to get in the sustained growth track. A piece of training here and a great motivational speech there can be a kick-start, but without continuous reinforcement, behavior reverts back to the old ways of mediocrity and lackluster sales.
Boot camps and other single or two-day events don't work. Sending your sales team to hear a sales guru at a public seminar might fire them up for a couple days, but what happens a week or two later? Building new habits and patterns that stick requires repetition, reinforcement and continuous practice. In short, only a strong commitment to training and reinforcement will produce desired results. In the professional development world this consists of:
• Investing time, money and energy into continuous education
• Learning to face and confront fears & anxieties
• Foundational principles training – classroom and/or webinar
• Role-playing
• Peer support
• Manager reinforcing
• Long-term accountability
• Continuous skills advancement
It's always exciting to see or hear about a salesperson who went from a struggling low performer on the verge of quitting to a company-leading superstar. We see example after example where professional training makes the difference in transforming weak sales organizations into models of sales management excellence. This transformation happens one salesperson at a time as he or she learns how to control behaviors, form new habits and engage in activities that produce results.
Let's take a look at some of the actual behaviors that need to change and stay changed for a salesperson to be truly successful:
• Honestly confronting fears and moving out of the comfort zone
• Calling only on CEOs and top decision-makers
• Asking relevant and tough questions rather than doing whatever the prospect says
• Getting firm commitments from prospects instead of rolling over for them
• Selling value over price (never discounting to get an order)
It isn't about knowledge, it's about commitment.
Behavioral transformation never happens overnight. Over the course of a year and more, however, sustained reinforcement training delivers wonderful benefits for both employees and shareholders. It literally changes lifestyles for the better.
Successful sales training must include continual reinforcement of sound principles, approaches and techniques. Advanced skills development, new habits and changed behavior patterns won't take root for most people without ongoing support.
A "spiritual awakening," if you will, is a gradual process for most of us rather than a sudden flash of light. Sustainable change takes hold through repetition of concepts and practice of learned behaviors over time. The amount of time required is different for every individual but one thing is certain: all of us need ongoing professional development to keep our competitive edge in business.
Kevin Hallenbeck, principal of Sandler Training-Manchester, can be contacted at 603-232-1520 or through bestsalespeople.com.