Toys 'R' Us exec named Brookstone CEO
Thomas Via tapped by new Chinese ownership to grow firm globally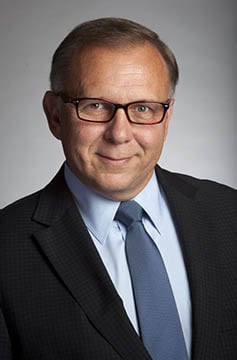 Thomas M. Via, for the past 12 years an executive at Toys "R" Us, has been named the new president and CEO of Merrimack-based retailer Brookstone Inc.
Via, who was also named to the Brookstone board, will take over the job Dec. 1 from Steven H. Schwartz, who had been serving as interim CEO. Schwartz will resume his role as chief merchandising officer at the company.
Brookstone emerged from bankruptcy protection earlier this year when it was acquired for $174 million by Chinese retailer Sanpower Group and a Chinese investment firm, Sailing Capital. They have said their plans include expanding Brookstone's brand abroad.
The 56-year-old Via told The Wall Street Journal, "My commitment [is] to really dig in here, stay for a long time for this brand, both in the U.S. and globally."
Via most recently was senior vice president at Babies "R" Us. From 2010 to 2013, he was managing director of Toys "R" Us, Australia and before that served as senior vice president of Toys "R" Us, Canada.
Brookstone, which today has some 2,000 emloyees, was founded in 1965 in Peterborough, where it got its start as a cataloguer of "hard-to-find tools."