Tourism Summit puts a premium on international visitors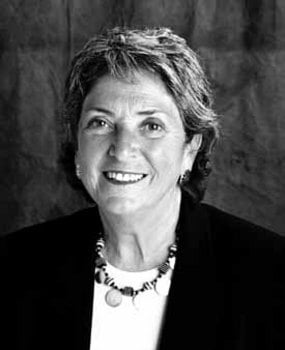 Travel and tourism officials from around New England are keeping their fingers crossed that the region's summer 2005 will attract more international visitors.
The industry – which met April 4-6 at the Mount Washington Resort in Bretton Woods for the Discover New England International Marketplace and Tourism Summit – has been shaking off the effects of a drop in foreign visitors that began after the 2001 terrorist attacks.
"International travel is more and more important to all of us," said Alice DeSouza, director of the New Hampshire Division of Travel and Tourism. "It really makes sense for all of us in the region to get together and promote it. When we compete within the country, we are very competitive, but when it comes to international travel, we have to work together."
Roger Dow, president of Washington-based Travel Industry of America, said New England has always been attractive for overseas travelers, particularly those from the United Kingdom and Germany, but that abruptly changed in September 2001.
"None of us was prepared for the devastation of September 11," Dow said. "In one moment, the travel industry was brought to its knees. We've been through a lot and everyone has worked harder to get back where we were."
After the attacks, vacationers at home and abroad tended to stay closer to home for a time. The number of foreign visitors to the United States dropped sharply from 51 million in 2000, recovering slowly to 42 million last year. Dow predicted the number will be about 45 million this year.
Dow said the weak dollar, which makes it more expensive for Americans to travel abroad, will help attract foreigners here.
The weak dollar means the United States is a good value for international travelers. International visitors also tend to stay longer — an average length of stay is 15 nights, nearly four times that of the average domestic visitor.
International visitors also tend to spend more — nearly 10 times that spent by a U.S. visitor — and their vacations are not dependent on the weather, since they usually make their travel plans months in advance.
"America is on sale," he said. "Our numbers should be at 58 million or 59 million. Every plane should be packed — most of them are, but there are fewer planes coming here."
One reason, he said, is that the United States is getting a reputation for being hard to visit. For example, he said there are only four places in the entire nation of Brazil where people can get visas to the United States.
"It's the same thing as if you were going to France and the closest place you could go for a visa is Cleveland, you probably would decide not to go to France," he said.
The Discover New England Tourism Summit is an annual conference aimed at educating the New England hospitality industry about international tourism while educating invited international tour operators to learn more about New England.
Held each year in one of the six New England states, this year's tourism summit has drawn a record number of attendees, including 40 tour operators who have been visiting the region to learn more about it.
"There is true optimism," said Jackie Ennis of Discover New England, a regional marketing cooperative based in Stowe, Vt., that reaches out to international travel markets. "There is pent up demand and New England is a dream destination for Europeans."