Total top exec pay at four N.H. firms: $22m
Recently filed proxies show a mixed bag in terms of salaries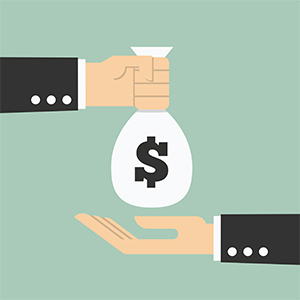 About a dozen executives of New Hampshire companies earned a total of $22 million in 2013, according to the financial filings of four more publicly held companies.
That brings the total thus far this proxy season to $96 million for some 40 executives of 10 New Hampshire-related companies.
Like the first six companies that filed proxies this year, the pay picture is a mixed bag. Two companies paid their executives more and two less.
The highest paid executive of the latest group is Thomas Gutierrez, CEO of GT Advanced Technologies, headquartered in Nashua, with its largest facility in Merrimack.
Guitierrez was paid $5.3 million, a 16.5 percent increase prorated from the previous reporting period, which was a nine-month transition from a fiscal year ending around April 1 to the current calendar year.
On the whole, though, GTAT executives' pay fell from a prorated $16.2 million to $14.4 million, an 11 percent drop. That's primarily due to the decline in the compensation of chief operating officer Daniel Squiller, who received a signing incentive package during the transition year that included $4 million in stock incentives.
With no such bonus in 2013, Squiller's pay went from a prorated $6 million to a mere $3.2 million, a 46 percent drop.
PC Connection paid its top three executives a total of $6.2 million, a 32 percent increase over 2013.
CEO Tim McGrath accounts for most of that with a $4.2 million compensation package, 29 percent more than he made in 2012.
The top three executives of New Hampshire Thrift Bancshares – the holding company of Newport-based Lake Sunapee Bank – earned a total of $1.2 million, up some 7 percent compared to 2012. However, CEO Stephen Theroux's pay dropped 3 percent to just under $533,500.
Last is ProPhotonix Ltd. (the former StockerYale) a supplier of LED and Laser technology headquartered in Salem, but whose shares are traded on the London exchange with facilities in the England and Ireland.
CEO Tim Losik's salary increased 16 percent to $271,000, but he started off 2013 as chief financial officer, replacing former CEO Mark Blodgett in May. No one replaced Losik in 2013 (though there is an acting CFO), so Losik was the only executive listed on the executive compensation table.
The company's annual report doesn't disclose Blodgett's compensation in 2013, though he headed the company for nearly half of the year. But in 2012, Blodgett earned $414,704, bringing the total executive pay figure up to $647,000 for that year.