To save ratepayers, let renewables compete
Net metering helps the governor meet his promise of cutting energy costs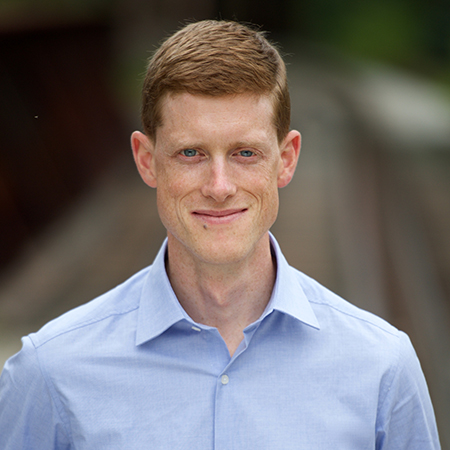 I recently sat down with an owner of an advanced manufacturing company in Londonderry, New Hampshire to talk energy. This Republican CEO, like the many of CEOs and CFOs I work with, was keenly aware of the high cost of grid electricity: to keep the lights on and the factory floor humming required roughly one million kilowatt-hours of electricity per year. At current utility rates, that meant an annual bill over $100,000 for electricity alone.
His response?
Rather than accept the six-figure price tag or relocate to another state with cheaper rates, this CEO set about cutting his energy costs through smart investments in efficiency and clean power generation.
With direct participation from his employees, he undertook a full LED lighting conversion, replaced old HVAC units with high-efficiency modules, installed programmable web-enabled thermostats throughout the facility, resealed penetrations in the building envelope, and filled his flat membrane roof with over 1,000 solar panels.
As a result, the company's electric load has fallen by roughly 50 percent to under 500,000 kWh per year, the majority of it powered by solar. And the price they are paying for electricity generated on their roof will average just 2 cents per kWh over the next 40 years – rather than 10 cents per kWh today from Eversource and rising every year.
Most importantly, the seven-figure savings produced by solar and efficiency are enabling this CEO to invest in his business, his workforce and the New Hampshire economy.
Yet clean energy projects like this one in Londonderry do happen in a vacuum. The ability of local businesses, nonprofits and municipalities to cut their energy costs through efficiency and clean power generation is impacted in countless ways by government policies at the federal, state and even local level.
Will towns and cities permit their local residents and businesses to install solar panels when visible to the public, and will they raise the owner's taxes as a result? Will the federal government continue spending taxpayer money subsidizing fossil fuels at higher rates than renewables, or will it let clean energy compete? Will New Hampshire state government continue supporting energy efficiency and remove artificial barriers for homegrown renewables like wind, wood, and solar to enter energy markets?
Gov. Chris Sununu's recent 10-year state energy strategy and a collection of bills now on the governor's desk go a long way to answering the question about state energy policy.
Writing in the Union Leader on April 16, Governor Sununu summarized the three objectives of his new strategy as "lowering electricity rates for everyone [and] ensuring a clean environment and making sure our energy system is secure, reliable and resilient."
To help achieve those goals, the governor wrote, "our strategy ensures renewable technologies will continue to grow in importance and market impact, and market selection should steer those investments … [not] government mandates and subsidies."
The first major test of the governor's commitment to reducing energy costs and enabling renewable energy to compete comes from Senate Bill 446, a bipartisan measure to raise the artificial cap on net metered renewable energy projects from 1 to 5 megawatts.
Introduced by Sen. Kevin Avard, R-Nashua, and supported by strong bipartisan majorities in both the House and Senate, SB 446 would give businesses and municipalities the freedom to self-generate by turning capped landfalls and under-utilized lands into solar farms. In addition to lowering energy bills and saving taxpayer money, such projects would increase grid reliability, spur local jobs, and keep our energy dollars in-state without cost-shifting or subsidies.
Speaking to the Greater Concord Chamber of Commerce on Feb. 21, Governor Sununu gave his unequivocal support for the measure and proposed getting rid of the cap altogether. "Let everybody sell their power [and] become energy entrepreneurs," the governor said.
Now, under pressure from utilities, his support for SB 446 appears to be wavering.
Like the business owner in Londonderry, Granite Staters of all stripes recognize the economic and environmental benefits of harnessing homegrown renewables to lower costs and meet our energy needs. It is time for Governor Sununu to keep his word by signing SB 446 into law.
Dan Weeks is co-owner and director of market development at ReVision Energy in Concord.