Timberland results add to parent's banner year
VF Corp. earnings report yields newly acquired unit's revenues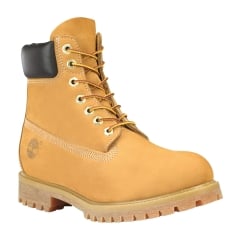 Stratham-based Timberland's revenue increased 2 percent in the third quarter, making a modest contribution to the banner year of its new parent corporation, VF Corp.
The overall results yielded record dividends and a 4-1 stock split for shareholders, VF announced in its earnings report on Monday. VF, which is based in Greensboro, N.C., also said it will be spending an extra 25 cents a share to market its brands, while still being able to maintain projected profits.
All told, VF revenues increased 5 percent, to $3.3 billion, in the third quarter, resulting in income of $434 million, or $3.89 a share — a 14 percent increase. That brings year-to-date revenue to $8.1 billion, with a net income of $842 million, or $7.55 a share.
VF said that it will distribute a quarterly dividend of $1.05 a share – up 21 percent, based on the price before the stock split. The split will quadruple the number of outstanding shares to 440 million.
VF acquired The Timberland Company in September 2012 for about $2 billion. Shortly afterward, VF disclosed that Timberland's third-quarter revenue was about $499 million. So with a 2 percent increase, quarterly revenues for the third quarter this year should be about $510 million.
VF did not disclose Timberland's profits, though it did disclose acquisition-related expenses of $2.8 million in the third quarter, or 2 cents a share, down from $14.4 million last year. That brings such expenses to $8.3 million for the year so far, down from $18 million at the same point last year.
VF did not disclose how much of the extra brand development spending will be invested in New Hampshire. It did say Timberland brand growth was up in the mid-single digits in North America, up at the high single-digit rate on a constant dollar basis in Asia and down at the mid-single-digit rate in Europe.