Three NH businesses file for bankruptcy in July
Bankruptcy filings remain unchanged since June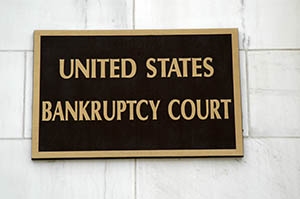 Bankruptcy filings remained unchanged in July, with 163 households and businesses filing, and that's good news.
Now July ties June and February for the second lowest total filings of the year and the fourth lowest of the decade, excluding 2006 when the bankruptcy law changed making it more difficult to file. January was the lowest, when 155 households and businesses filed for protection.
That's 14 percent less than the number of filings in July 2014, which is just under the annual drop year-to-date.
There were three businesses bankruptcies, also the same as June:
Growth Opportunity Alliance of Greater Lawrence Inc., dba GOAL/QPC, Salem, filed July 13, Chapter 11. Assets: $83,719. Liabilities: $539,673.
Valor Medical Supplies LLC, Manchester, filed July 15, Chapter 7. Assets: $40,000. Liabilities: $347,600.
Maine Auto Inc., Hillsborough, filed July 31, Chapter 7. Assets: Less than $50,000. Liabilities: $50,000 to $100,000.