Thoughts and memories
At the end of the year, remembering recent losses of significant New Hampshirites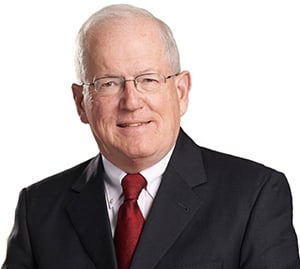 As 2017 winds down, the startling results of the Alabama Senate election still engender hope in many, including me, that less extreme options in politics may prevail in both parties in the upcoming elections of 2018. Also, a strong economy and generally good times bode well for the new year, notwithstanding the idiosyncrasies of current officeholders.
In New Hampshire over the last month, four different but important people left us and are worthy of note.
Mary Louise Hancock of Concord, UNH alumna from the class of 1942, and classmate of my father and friend of my mother, died. A state senator, federal official, state official, Democratic party activist and adviser, she was a strong force in the state. A person with disabilities, she never let that hinder her accomplishments and was full of vigor and colorful language her whole life.
I recall being on a board with her some years ago when there was a proposal to name a building after a living executive of the organization. In a not-so-subtle way, she said in a generally heard stage whisper, "When did he die?" The proposal failed.
Mary Louise Hancock was a mentor to generations of New Hampshire officeholders and was always a cheerful presence, asking me how my mother was whenever I saw her. She also firmly believed in her principles and how public business should be conducted.
Walter Lubelczyk, a distinguished Manchester High School West constitutional law teacher, died after a stroke in his mid-60s. Particularly notable was a tribute paid to him by Seth Meyers, one of his students and now a late-night television host, who for five minutes at the beginning of a broadcast recounted meaningful and humorous stories about Mr. Lubelczyk's teaching.
In the piece, turned into a YouTube video viewed by thousands, Meyers tells of Lubelczyk and other adults defeating students in an athletic contest and never letting Meyers forget it whenever they met in later years. It ended with the request by Meyers that anyone who had a favorite teacher reach out to that person and thank him or her before it is too late.
Many other attorneys and judges in New Hampshire were quoted as having been inspired to go into law because of Lubelczyk's teaching. Significant teachers like him are a treasure and make a significant contribution to generations of students.
Beverly Arel founded the Moore Center for people with brain injuries because of a family situation and a need for such services. She led that significant institution for years before retiring from it. It became larger and even more prominent under the leadership of current President Paul Boynton, but all who have been involved with and appreciate the work of the Moore Center know that it was Beverly Arel, the founder and inspiration, who made it possible.
Finally, George Twigg III, a colorful, multi-talented auctioneer, appraiser, state legislator, Realtor and chair of the Board of Tax and Land Appeals, died in his mid-80s. Always friendly and welcoming, Twigg was the rental agent in the Hampshire Plaza (now Brady-Sullivan Plaza) when it opened. As his office occupied the same floor as our law firm when we first moved in when the building opened in 1972, we got to know each other well. He was famous for demonstrating to those who were somewhat wary of moving into a high-rise building, which was then the first modern skyscraper in New Hampshire, that it was safe. He did so by standing in the middle of a vacant floor without partitions yet built and running and hurling himself against one of the windows, bouncing off and demonstrating that people would not fall from its heights. He was a friend to all who knew him.
All four of these people left their mark on New Hampshire and are examples of its strength.
As the new year starts, notable events to anticipate are a new municipal administration in Manchester under Mayor Joyce Craig, the second year of the biennial Legislature and elections for an open seat in the 1st Congressional District, governor, Executive Council, state Senate and House and county offices. While there is never a dull moment for those who follow public affairs, the next year promises to be especially interesting, given the unique political atmosphere in which our nation finds itself.
To everyone, a very happy new year and safe and healthy 2018.
Brad Cook, a shareholder in the Manchester law firm of Sheehan Phinney Bass & Green, heads its government relations and estate planning groups.