The truth about trust, engagement and performance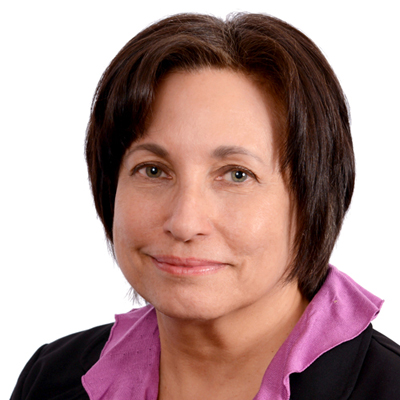 As managers during an economic recovery that is challenging even to the world's top one percent of businesses, our concerns are about building business performance and growth.
The fact is, the top one percent of Fortune 500 companies are not necessarily models of successful leadership that we might emulate, since many of them have been recipients of aid totaling $63 billion in subsidies funded by taxpayers during the past two decades (according to David Siroto's article, "Fortune 500 Companies Receive $63 Billion In Subsidies" on pando.com).
For most businesses, however, it is incumbent on us as leaders to create paths to high performance and growth, despite the challenges we face.
Our solutions must be found within our organizations, since business performance and growth are in the hands of our workforce. Today's businesses are valued based on intangible assets, such as intellectual capital and leadership's ability to execute strategy. Engaging our people, developing them, leveraging their skills, knowledge and experience, and retaining talent are recognized keys to our success.
Employee engagement is primary in driving performance. Fortunately, we have lots of knowledge and many experts on engagement to guide us — but, as with other strategic objectives, our challenges lay in the execution much more than in developing the plans.
Analyzing engagement, we can see that trust is the essential foundation. Many say that we build trust by being honest and by doing what we say we'll do. But there's more to trust than that, isn't there?
I trust people who care about my well-being, who value me and my work and who I can count on to help me to succeed. What criteria do you use in deciding who you'll trust?
In the past decade, leaders have been faced with challenges we've never before encountered. We've made difficult decisions with hard trade-offs that impacted the employment of millions of people. People have been downsized, work schedules reduced, salaries frozen. Managers' focus shifted from people-leadership to tasks, goals, efficiencies, metrics and measures. Training budgets were cut, rewards and recognition diminished, and jobs were offshored.
Looking back, it's not surprising that the message received by employees from these collective actions is actually counter to any message of caring about our people. Trust has been lost. But now, more than ever, leaders and managers need their workforces to improve business performance.
Today's leaders are reading about engagement, strategy and execution regularly. By integrating these ideas and assessing our organizations, we can gain insights and solutions can be crafted to fit our business needs. That's why employee engagement needs to become a priority within the business strategy.
Showing employees that we care about them is critical in building trust, which is the foundation for engagement. Engagement is the driver of business performance improvement and growth.
Here are five actions managers can take to build organization performance and growth:
• Providing company-paid, proactive wellness programs that do not require employee disclosure of related personal information (on-site fitness centers or reimbursement for memberships conveniently located for employees, cafeterias serving affordable, healthy foods, child daycare options reducing related stress and expense).
• Providing safety coaches who walk the floor to provide helpful coaching to employees in safe lifting and other safe practices.
• Following annual performance planning with frequent, supportive feedback and discussions.
• Enabling employees to find meaning and purpose in their work (educating them about the business strategy so that each employee understands how he contributes to delivering the company's differentiation through the work he does and how he does it).
• Soliciting employee input on changes that impact their work, prior to change decisions, and including employees in monitoring change initiatives to obtain and utilize their feedback throughout implementation.
Participation by senior leaders and/or support from the right consultants can be invaluable in turbulent times such as these, when managers are pulled in many directions due to operational demands for their time.
What actions are you taking to improve organization performance? Is engagement a priority in your company's business strategy? Please share your ideas, opinions, knowledge and experience.
Rosanna Nadeau, principal/consultant, at Prism Perspectives Group LLC, Mason, can be reached at 603-878-1546 or Rosanna@PrismPerspectivesGroup.com.