The state of post-secondary education in the U.S.
Set of disturbing trends put colleges in a difficult financial position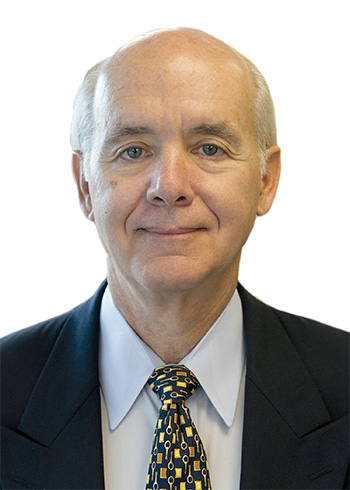 Is the perfect storm heading directly for our colleges and universities? They are confronted with declining enrollment, declining ability to pay (tuitions rising faster than family incomes, which are generally stagnant), declining support from state and federal governments and, lastly, declining donations and endowments. Title IV also limits the options for financially distressed educational institutions.
What does it all mean for these schools and how are they responding? Let's first examine each of these trends to see how deep and wide each one really is at this time, and what is predicted for the future.
1. Declining enrollment: United States college enrollment has grown, without interruption, from 1870 to 2012 (when the number of college age students peaked). Currently, the college-age population is declining, especially in those parts of the country home to the most colleges and universities. Specifically, the college-age population is declining faster in the Northeast and the Midwest. Consequently, school closures and mergers have already begun to trend upward.
In addition, many schools now use recruiters who travel outside the areas where, historically, most of their students came from. This change in recruitment philosophy has also manifested itself in the increased reliance on foreign students to help meet colleges' need for tuition-paying students to fill their seats.
2. Declining ability to pay: The average sticker price of college now consumes over 40 percent of the average family's annual income and the gap continues to narrow. In 2012, the average annual household income was $55,000 and a year's tuition equaled 42.4 percent of that amount, leaving the student's family with slightly over half of their income to cover everything else.
Based upon the foregoing, it appears that, generally, there are fewer students and more of them do not have the ability to pay the tuition asking price. Accordingly, the vast majority of schools have to use discounts in order to fill their seats.
In 2014, the average discount rate for first-time, full-time freshman was 48 percent, which results in a significant reduction in tuition-based operating revenues. In addition, student debt now averages over $30,000. Median wages have only grown by 1.6 percent over the past 25 years, while the median debt has increased by 164 percent. In round numbers, based on an average wage of $43,000.00, the average student debt totals $32,000.
3. Declining donations/endowments: Those elite schools with significant endowments are currently realizing strong investment returns that are helping to fill the income gaps discussed above. If this present economy weakens again, something that many market watchers and pundits are predicting, the reverse will occur.
Conversely, the majority of schools that do not have significant endowments (under $20 million) are trying to backfill the tuition discounts with fund-raising efforts. Unfortunately, that strategy does not seem to be working well.
By comparison, it would appear that recruiting foreign students seems to be a far more effective way to increase revenues. The schools that are effective at fund-raising tend to be those same schools that just happen to be highly endowed already.
4. Declining state government support: Taxpayer-based support or subsidies to public colleges and universities has been declining overall as states struggle with their own deficits. But, it is especially acute in states that have large unfunded pension-related obligations, rising health care costs and even external revenue declines such as a drop in oil prices. The result is an increase in both in-state and out-of-state tuition rates, all of which makes it that much harder for families to afford the traditionally affordable public university alternative.
For example, in 2002, public colleges received 49 percent of their revenues from taxpayers and 35 percent from tuition payments. By 2013, those numbers were reversed. Consequently, over 33 percent of public institutions in the United States had operating deficits in the 2014 fiscal year, while only 18 percent of private schools experienced operating deficits over the same period.
5. Distressed schools and Title IV: In most industries, entities in financial distress could file a voluntary petition for relief under Chapter 11 of the bankruptcy code. Unfortunately, colleges and universities, regardless of whether they are "for-profit" or "nonprofit," do not have that option. The reason for that is a result of Title IV of the Higher Education Amendments of 1992.
Title IV is that part of the law under which students at a particular college can qualify for student loans guaranteed by the federal government. In order to qualify for the loans, under title IV, the college must achieve a passing score on the Financial Responsibility Composite Scores Test to establish financial responsibility. A Chapter 11 filing automatically results in a failing score. As a result, the students of the school in question would not qualify for guaranteed student loans. Without the loans, most of them would be unable to pay the required tuition and, ultimately, without the payments, the school would have to close. Consequently, most low endowment schools are resorting to the recruitment of tuition-paying foreign students and/or mergers in order to weather this current state of affairs.
Attorney Daniel Sklar, a partner in Nixon Peabody's Manchester office, a nationally known for his work in the areas of insolvency and distressed debt.