The pace of change
In a matter of days, New Hampshire's political landscape is altered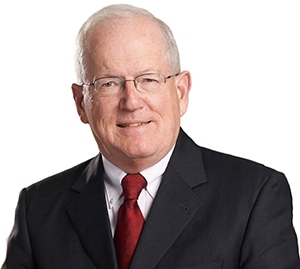 On Labor Day, one could have safely predicted the faces who would guide and represent the state throughout the biennium. But in an instant, things changed.
State Agriculture Commissioner Lorraine Merrill announced her retirement at the end of her present term. Governor Sununu offered the job to House Speaker Shawn Jasper, an agriculture graduate of the University of New Hampshire and agricultural businessman in southern New Hampshire. Jasper accepted the position, which eliminates the need to form majorities, seek re-election and work for $100 a year! As commissioner, he will be able to retain his seat on the University System of New Hampshire board of trustees, a position he reportedly enjoys as speaker.
Then, unexpectedly, Congresswoman Carol Shea-Porter announced that she would not seek another term in 2018, opting to return to her family in Strafford County.
In the race for Jasper's position, Deputy Speaker Gene Chandler of Bartlett, a former speaker himself who was forced to give up that position when he ran into some ethical issues surrounding fund-raising, announced he would seek the position. Opposing that were the conservative Republicans who believe that Jasper and Chandler and the "old guard" represent a moderate wing of the party that they do not like.
Several, including Rep. Laurie Sanborn of Bedford, who challenged Jasper last year, announced their intentions to seek the position, promising a repeat of the contentious battle that resulted in Jasper retaining the job at the beginning of this biennium.
The winner of that race will make a big difference in how state government operates and what tone it has, and it will be interesting to see whether Governor Sununu gets involved in the fray or not.
His professed desire to work with Republicans and Democrats may well be tested, should the right-wingers capture the speakership.
Looking ahead, those seeking control of the House in 2018 and beyond need to consider that in off-years, Democrats do better nationally when there is a Republican president but, in New Hampshire legislative elections, Republicans seem to have the edge because there is not the surge of presidential election year registration and interest, which of late has favored Democrats up and down the ticket.
Chandler's statement that should he be elected for the remaining year or not, he would not seek the job for the next biennium, would seem to give added chance for a return of the right-wingers. What moderate to traditional conservative Republicans need is a champion to emerge now to seek the job in 2018 after the elections.
Likewise, in the congressional race, Carol Shea-Porter's departure changes the dynamic on the Republican side. While she was presumably favored to win another term in 2018, her departure creates an open seat.
Democrats eyeing the position include Executive Councilor Chris Pappas, popular Manchester restaurateur, Harvard graduate and well-known centrist Democrat (read that "moderately liberal"). Others eyeing the position have to face the fact that it is presumed that the Democratic establishment will back Pappas, should he decide to run, and Manchester is the largest city in the district. While officially neutral, Democratic Party Chair Raymond Buckley has often tried to influence races by identifying a strong candidate and urging other potential candidates to avoid contentious primaries.
On the Republican side, what many considered to be a race for the chance to come in second suddenly became a viable opportunity to be elected to Congress. Various candidates had already announced, including Sen. Andy Sanborn of Bedford, perhaps the most conservative and iconoclastic member of the GOP majority in the Senate, former Liquor Commission enforcement official Eddie Edwards and others.
All of these candidates appear to be trying to out-conservative each other; whether a well-financed moderate would have a chance in a crowded field which might split the more conservative vote has yet to be seen.
Those with good memories about New Hampshire politics know that multi-candidate primaries often split the vote of the conservative Republican side, allowing moderate candidates victories, and those candidates often went on to win the general election, being more palatable to the entire voting population than the right-wingers.
So politics once again has been full of surprises. It will be interesting to watch.
Brad Cook, a shareholder in the Manchester law firm of Sheehan Phinney Bass & Green, heads its government relations and estate planning groups.