The 'most important election of our lifetime'?
In the past 60 years, there've been several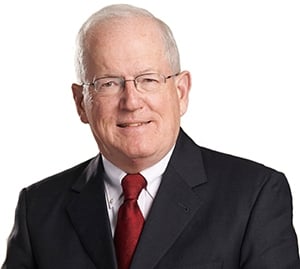 Since 1962, the first election I remember, there have been several elections which made a big difference here and nationally, and many that did not.
The 1962 election resulted in a total change in New Hampshire's government, as Democrat John W. King won the first of his three terms as governor, Thomas J. McIntyre was elected to the Senate, beating Republican Perkins Bass. The foundations of New Hampshire politics, in place for decades, changed radically, as Democrats held critical state and federal offices for the first time in memory.
In 1964, the Goldwater-Johnson election, Democrats swept offices across the country and all the major offices in New Hampshire except for the 2nd Congressional District, which was retained by Congressmen Jim Cleveland by a few hundred votes. Then reports of the death of one of the major political parties were premature.
In 1966, Republicans rebounded, with the 1st C.D. reclaimed by Louis C. Wyman, although King retained the governorship and McIntyre retained his Senate seat.
In 1978 Walter Peterson reclaimed the governorship for the GOP, incumbent Norris Cotton beat Governor King for the Senate, and Republicans claimed a solid majority at the State House, while Richard Nixon won the presidency, beating Hubert Humphrey and George Wallace in a very dramatic year which, many believed, really was the "most important election of our lifetime."
In 1972, there was an upset in the Republican gubernatorial primary, with Peterson being beaten by Meldrim Thomson, a very conservative Republican, stopping the progressive Peterson agenda in its tracks and changing the complexion of New Hampshire, and especially Republican, politics.
In 1974, Democrats claimed the second Senate seat after two elections between John Durkin and Louis Wyman, the first having been a virtual tie resulting in a memorable recount before the election was sent back for a rerun. Democrats did very well in other offices that year locally and nationally, and again, there were premature reports of the death of the Republican Party.
In 1978, New Hampshire was startled when Republican Gordon Humphrey beat Senator McIntyre. Also, Democrat Hugh Gallen was elected as governor, giving Democrats the governorship, a Senate seat and the 1st Congressional District seat.
It was a national watershed year in 1980 with Ronald Reagan winning the presidency, Republicans taking the U.S. Senate, and, in New Hampshire, former Attorney General Warren Rudman defeating Sen. John Durkin. That ushered in a period when Republicans dominated the national scene and, shortly, New Hampshire politics as well.
The 1986 election resulted in Rudman and Sununu being overwhelmingly re-elected and some predicted the death of New Hampshire Democrats!
In 1992, Bill Clinton beat George H.W. Bush nationally, and in New Hampshire, Judd Gregg succeeded Warren Rudman in the Senate and Steve Merrill succeeded Gregg as governor.
There were no particularly startling elections in 1994, but 1996 saw Jeanne Shaheen elected governor and Smith re-elected. But 1998 kept the status quo and 2000 resulted in the Bush-Gore recount in Florida, but not a lot of change in New Hampshire.
In 2002, it was a tough primary between John E. Sununu, then a congressman, and Senator Smith, resulting in Sununu being the GOP candidate, going on to defeat Governor Shaheen for the Senate seat in their first encounter. Newcomer Craig Benson was elected governor for his first and only term.
But 2004 was a wave Democratic year, with John Lynch winning the first of his four terms, and Democrats doing very well in state elections. Lynch won in 2006, 2008 and 2010, and the rest of the recent elections are fresh in people's memories, with Senate and House seats switching between parties, wave elections resulting in majorities in the State House for both parties, but usually the GOP. And then, of course, the election of Donald Trump in 2016, and in New Hampshire, the Democrats swept all congressional elections.
Which brings us to the election just held. Regardless of the results, locally and nationally, a couple of things are clear. Predictions of the death of one or the other party always are premature, and, whether you are happy or sad at the results, "this too shall pass."
Brad Cook, a shareholder in the Manchester law firm of Sheehan Phinney Bass & Green, heads its government relations and estate planning groups. He can be reached at bcook@sheehan.com.