The millennial advantage
They're able and willing to reap the benefits that technology offers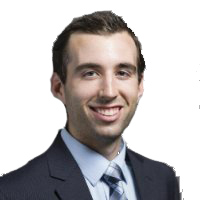 Recently, I wanted to develop deeper analytical skills and chose to start learning the programming language Python, despite having no programming background or knowledge. As I started the journey, I was pleasantly surprised by the availability of inexpensive, yet comprehensive, learning tools.
In this new era of educational opportunity, training can be started for free, transitioned to low-cost Massive Open Online Courses (MOOCs), and then perfected through relatively more expensive, but still affordable, interactive modules that were built to incorporate the most up-to-date best practices on effective learning.
This "test and learn" approach has a number of benefits compared to traditional post-graduate learning opportunities, such as a master's program, and produces similar outcomes. Principal among these benefits are availability, personalization and cost.
The learning pace can be entirely dictated by the individual and done on their own time, in conjunction with a full-time position, thereby limiting financial risk. The topic pursued can be tailored to the specific use-case of the individual, such as my focus on Python for data science rather than website building.
Finally, this approach is affordable to the masses — I expect to develop my new analytics skill at less than $500, which is 5 percent of the cost of the three-month, in-state certificate program in analytics at the University of New Hampshire — and offers people the opportunity to back out at any point with minimal sunk cost.
The skills needed to succeed in the workplace are changing rapidly. Though I graduated from college only two years ago, I already feel unprepared for the future. As artificial intelligence and machine learning permeate into new industries, there's a growing fear of: 'Is my job at risk?'.
This has made the ability to "learn how to learn," and to do so quickly, a much more valuable and differentiated skill to possess.
In that light, millennials have had the incredible advantage of coming into the workplace at a time of rapid change, but with seemingly unlimited resources to adapt to that change. This means we're no longer bound by our college degree or committed to a career path that we might want to change after five years.
Further, at present, many of us have the time to invest in learning. This is due in part to younger millennials pushing out the timeline of traditional family life and responsibilities. We also have the comfort to learn outside of a traditional educational setting.
The physical classroom has now been ported to smartphones, online videos, interactive courses and good old-fashioned Googling.
We see the power that new technology can bring to an organization, such as the way optimization of digital marketing can increase sales or how harnessing "big data" can fuel strategic decision-making, and we want to be a part of this change.
So, as employers, managers or colleagues look for the new software or skill sets that can push the organization forward, they should seek out the millennials motivated to develop the knowledge that will drive that change.
The millennial benefits from the feeling of being involved in a company's growth by adding unique value to the organization, while also knowing that they're part of an organization that supports ongoing learning.
The company will benefit from more knowledgeable employees, better retention and recruitment of younger workers, and setting the organization up for future success.
As millennials, we've grown up in an era where a university degree is a qualifier, and continuing education is a must. We don't know which skill sets will be needed to succeed in the workplace 10 years from now, but if we know how to acquire those skills, we can be confident that we'll be valuable to our future employer.
Jordan Bean, a senior associate at Stax Inc. in Boston, can be reached at jordan@jordanbean.com.