The high cost of ignoring employee wellness
An effective program is a highly effective tool to reduce financial bleeding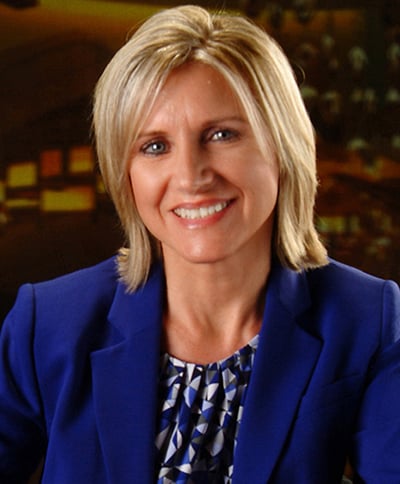 Health and wellness are a vital part of our lives, every moment of every day, including our working hours. During the early 2000s, many companies increased their focus on and implemented wellness programs, with the knowledge that healthier employees reduce costs and improve productivity, resulting in better morale and increased profits.
However, at that time, significant studies had not been conducted to help quantify the true value or ROI of wellness programs.
While most would say it is common sense to help employees optimize their health, skeptical employers were still insisting on seeing financial proof that wellness programs were a good investment, as opposed to an added expense.
Enter the large studies conducted in 2007 and 2008. Not only did these studies confirm the fact that effective wellness programs are a wise investment – not an expense — but they also revealed impressively significant ROIs. In most cases, wellness programs provided a return of $2 to $6 for every $1 invested. Furthermore, the returns were realized in as little as two to five years.
As if that wasn't impressive enough, in recent years, companies who have been named the best companies to work for have reported returns as high as $8 for every $1 invested in the wellness of their employees.
Even with this information available, many companies continue to operate without a formal wellness program. I often hear business owners say they can't afford a wellness program. The truth is that companies can't operate optimally without an effective program in place.
Here's why:
• Comprehensive employee wellness studies concluded that U.S. employers lose a staggering $153 billion each year due to their employees' lack of wellness. In addition, experts report that this number is a conservative estimate and the true cost is even higher. These losses are due to a wide variety of factors, including higher insurance costs, rates of absenteeism and presenteeism (employees who are at work but are not productive, incidents of worksite accidents and employee turnover.
When meeting with potential clients, I spend the majority of the beginning of meetings educating business owners and managers on the high cost of "unwellness." Employees are not 100 percent healthy and 100 percent productive every day, hence the need for wellness programs.
Effective programs are not an add-on value – they are a crucial means to reduce the financial losses companies otherwise suffer every day.
As an employer or manager, do you realize that without a wellness program your company is losing an average of $3,500 per employee/per year? For employees who smoke, this number jumps to $5,500, and in cases of certain health conditions, such as heart disease and cancer, the number can be a staggering $9,500 per employee/per year.
In a company of 100 employees, using the $3,500 per employee/per year average, that equals a whopping $350,000 loss per year, or $29,167 per month. Often, employers are not aware this is happening, and this is where the true benefit of wellness programs enters the picture. Effective wellness programs are designed to reduce these losses and increase productivity.
Utilizing the example above, if the company with 100 employees implements a quality wellness program and over the course of two years improves overall health by a conservative 20 percent, the savings would average $70,000 annually. Once aware of the potential savings, why would an employer choose not to support the wellness of their employees?
An effective wellness program is a necessity, a highly effective tool designed to reduce the "financial bleeding" that is already taking place. Employers are wise to prioritize wellness as a means to reduce the financial losses that are an inevitable part of hiring employees and doing business.
What is the number for your company? To find out, just do the math by multiplying the number of your employees by the $3,500 average. I highly recommend you take this number to your next managers' meeting to discuss a plan to prioritize wellness. The result will be healthier employees and a healthier company.
Carol Phillips of Manchester, a national health and wellness expert, author and radio host, can be reached through HealthDesignNH.com.