The digital evolution of PR
There are more opportunities than ever for businesses to share their messages and shape their brands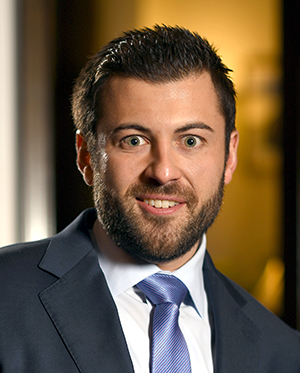 On Sunday, April 9, a video surfaced revealing a bloodied United Airlines passenger being dragged from the plane. As news broke and spread rapidly via news outlets and social media, attention turned to United Airlines CEO Oscar Munoz, who promptly bungled the apology, coming across as insincere and lacking compassion. By the time a meaningful, heartfelt apology had been issued days later, it was far too late. The damage was done.
Less than three months later, on July 5, United again had to apologize to another customer, this time for giving a seat away to a standby passenger that was reserved for a toddler, causing the mother to hold her 2-year-old son for a three hour flight.
At Montagne Communications, we could not help but lament how these situations could have been handled differently. There was actual video of a middle-aged man being violently ripped from his seat, and then dragged down the aisle amid the outrage of other passengers — nothing trumps video. No amount of messaging could justify what millions of people saw. People needed to hear that Munoz and the company were just as appalled as they were, and they needed to hear that immediately.
For good and bad, the United Airlines case study is indicative of the 24/7 digital world we live in today. A decade ago, when we launched our firm, the digital world was just moving past its infancy. Facebook was three years old, Twitter was celebrating its first birthday and sites like Snapchat and Instagram were still years away from launching.
Companies had websites in 2007, of course, but they were not interactive hubs with blogs, video and newsfeeds. Today, everyone is plugged-in and tuned-in 24/7.
While we prepare our clients to avoid the crisis that "goes viral" and often step in to speak on their behalf when the worst-case scenario occurs, on the flip side, we can use the power of these "new" channels to communicate our clients' messages.
The expansion of the digital realm brings new and more meaningful ways to demonstrate public relations success. For years, public relations professionals would distribute a press release, follow up to pitch the story, and then — weeks later — provide clients with a physical "clip book" featuring the articles, the "earned media value" and the circulation numbers of the news outlets.
Today, integrated communications campaigns are deployed across multiple channels, incorporating traditional methods like press releases with social, online and video elements. Real-time analysis of a campaign's impact are readily available, showcasing earned media results, social media reach, interactions with influencers and bloggers, increased web traffic and sales outcomes.
This digital revolution has enabled us — and many other firms — to have a global impact for clients from right here in New Hampshire. The days of thinking you need to hire a high-priced Manhattan PR firm to land in The New York Times or Wall Street Journal are as dated as Roger Sterling's double-breasted suit in "Mad Men" (although we have been known to roll out the late-afternoon bar cart).
Despite the 24/7 digital age, real personal connections remain essential to the success of a public relations firm. It is critical to develop connections with reporters and editors in New Hampshire, New York or New Delhi, through genuine interactions, whether they occur in person, over Skype or Direct Message.
Public relations, at its core, is developing compelling messages and delivering those messages to key audiences to shape opinion or influence behavior. This concept has not changed much since public relations was "invented" in the early 20th century. The methods we use to communicate, and the numerous channels and audiences we must reach, have changed — and continue to change — dramatically.
The United Airlines case can be both a cautionary tale and emblematic of the possibilities the digital world offers for disseminating information. News travels fast in a crisis, but positive news can also catch fire just as quickly. Fortunately, for businesses today, there are more opportunities than ever to share their messages, shape their brands and grow their bottom lines.
E.J. Powers is executive vice president of Montagne Communications, a strategic communication agency headquartered in Manchester.