The Corrigan Company: commercial realty experts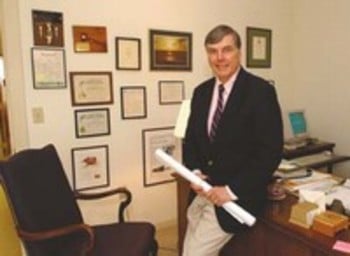 The motto, "do one thing and do it well" could very well describe the Concord commercial and industrial real estate firm of The Corrigan Company.
The firm was founded in 1980 by Jim Corrigan, who made a decision early on to focus on commercial properties. "Many commercial brokers also were representing the residential market as well," says Corrigan.
But in the '80s, interest rates were approaching 20 percent, if not exceeding that level, and the investment real estate and residential real estate markets were struggling. "So we decided to focus exclusively on commercial real estate and leasing."
Now, 23 years later, that focus continues to set The Corrigan Company apart from other real estate agencies.
"I see our business as relationship-driven, rather than transaction-driven," Corrigan remarks.
While other companies also may sell a business as well as the building it's housed in, Corrigan sees himself as more of a facilitator for the business owner. "I want to help people do the things they want to do," he says.
His personal investment comes from helping business owners "house" their own dreams. And by helping them find just the right location for their business, Corrigan says he hopes they'll come back again when their companies have successfully outgrown their facilities.
Being a business owner himself, Corrigan says he believes in being a good corporate citizen as well, and that means giving back to the community.
And when Corrigan is not helping business owners find the right property, he can be found in Manchester with a song in his heart — literally. After serving as board member for many years, Corrigan will be the president of the board of trustees of the New Hampshire Symphony Orchestra for the 2002-2003 season.
"Music allows you to forget the negative and focus on all the positive things in life," he says.
Corrigan carries the professional designation of Graduate, Realtor Institute, or GRI, signifying advanced training in the areas of real estate finance, ethics, agency and sales. He is an active member of the Greater Concord Chamber of Commerce, the New Hampshire Association of Realtors and National Association of Realtors and the New Hampshire Commercial Investment Board of Realtors, as well as several other professional and civic organizations.
For more information, call The Corrigan Company at 225-3801 or visit www.thecorrigancompany.com.